Description
Installing the access control at your office or shop lot main door is the first step to filter unwanted people from entering your premises without permission. AR170S does not need complicated software where adding/deleting users can be done easily via keypad programming. AR170S reader comes with tamper protection that will trigger alarm output if the reader is removed during a break-in attempt.
Looks good
Choosing a good access reader that looks nice will enhance your visitor's first impression of your company while keeping all your staff safe inside. AR170S modern contemporary design easily alleviates the stylish perception of your door entrance.
Can fit into any door frame
The squarish reader does not fit well with the narrow aluminium door frame in a typical office. AR170S's slim design can easily fit into the narrow door frame or be mounted on the wall.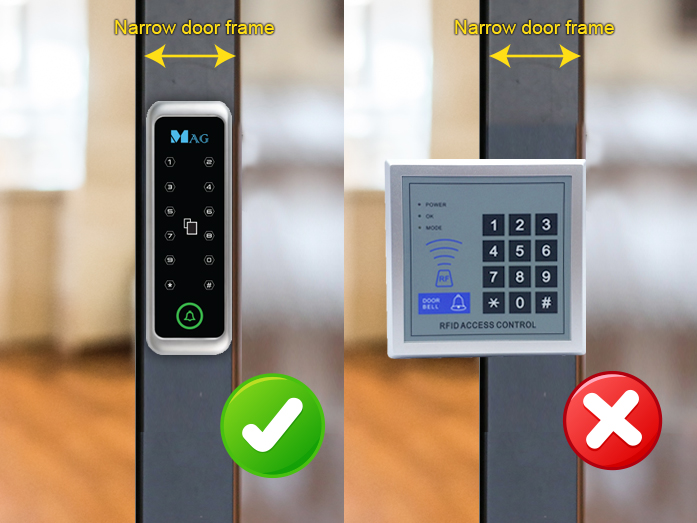 Last longer
Some of the readers in the market look bulky, unpleasant button and made from plastic which can easily wear and tear within a few months. MAG AR170S is built with a metal casing together with a touch keypad that makes it last longer even when you install the reader outdoor.
Find your door in the dark
Do you have difficulty locating your reader when you turn off your light at night in the office? AR170S has an illuminated LED light to help you locate the reader even in total darkness.
Start enjoying the enhanced modern look of your entrance door while staying safe inside today. Click here to contact us now for more info.
If you are not ready to buy now, click here to learn about the 4 common problems of door access control system to help you mak a wise choice.
Click here to choose the door access solution that lower the reader price when purchased as a package.