Description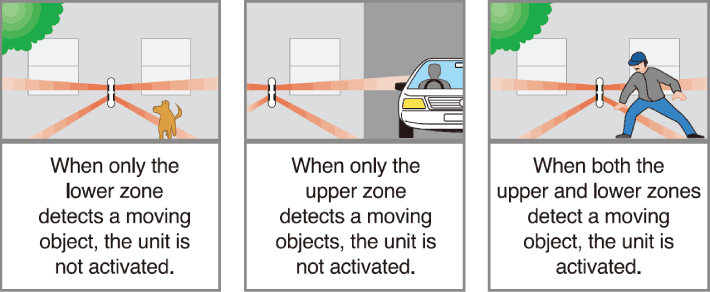 IMPORTANT NOTE:
After lens angle adjustment, the final reading range achieved at actual site depends on temperature of enviroment. BX80N detects temperature differences between moving target and background temperature. During hot afternoon sun, human body temperature has very small different to environment temperature. It is more difficult for BX80N to tell the difference of temperature therefore the reading range will become shorter. In late evening, human body temperature have bigger different compared to environment temperature therefore the reading range will become longer.
Start enjoying the peace of mind of Canadian's security technology today. Click here to contact us now for more info.
If you are not ready to buy now, click here to learn about the 4 common problems of burglar alarm system to help you make a wise choice.