Description
What if you can have peace of mind knowing your business is safe from Covid-19 while complying to govt SOP?
What if your staff and customer can enjoy your business new norm without the hassle of a long queue and manual recording?
MAG FR500 face recognition reader with fast temperature scan and mask detection technology helps create happier new norm experiences to increase staff productivity and customer satisfaction.
Feature highlight:
Fast scan and go. All enrolled staff just need to scan and go. No more manual recording on paper. Smoother people's traffic allows staff to start work in the shortest time possible. The reader automatically alerts staff and visitors with high temperatures and did not wear a mask.
Faster implementation. You just need to plug in the power and network cable. No screw installation needed for our stand. We offer a special bracket to easily install our reader onto an existing pedestrian gate.
More convenient. New upgraded software allows you to see the date, time, name, temperature and face in a single glance. Event log and photos can be exported to PC for future records. Enrolled user's profiles and faces can be transferred to multiple readers easily.
FREE visitor declaration form. After face scanning to check for temperature, visitors can fill in their information online as per government SOP via QR code on the reader. Paperless self-declaration is more convenient. We offer one free online form for every customer.
MAG FR500 support temperature and mask detection with the following 4 conditions voice alert and also the optional to control door opening for the pedestrian gate and door access.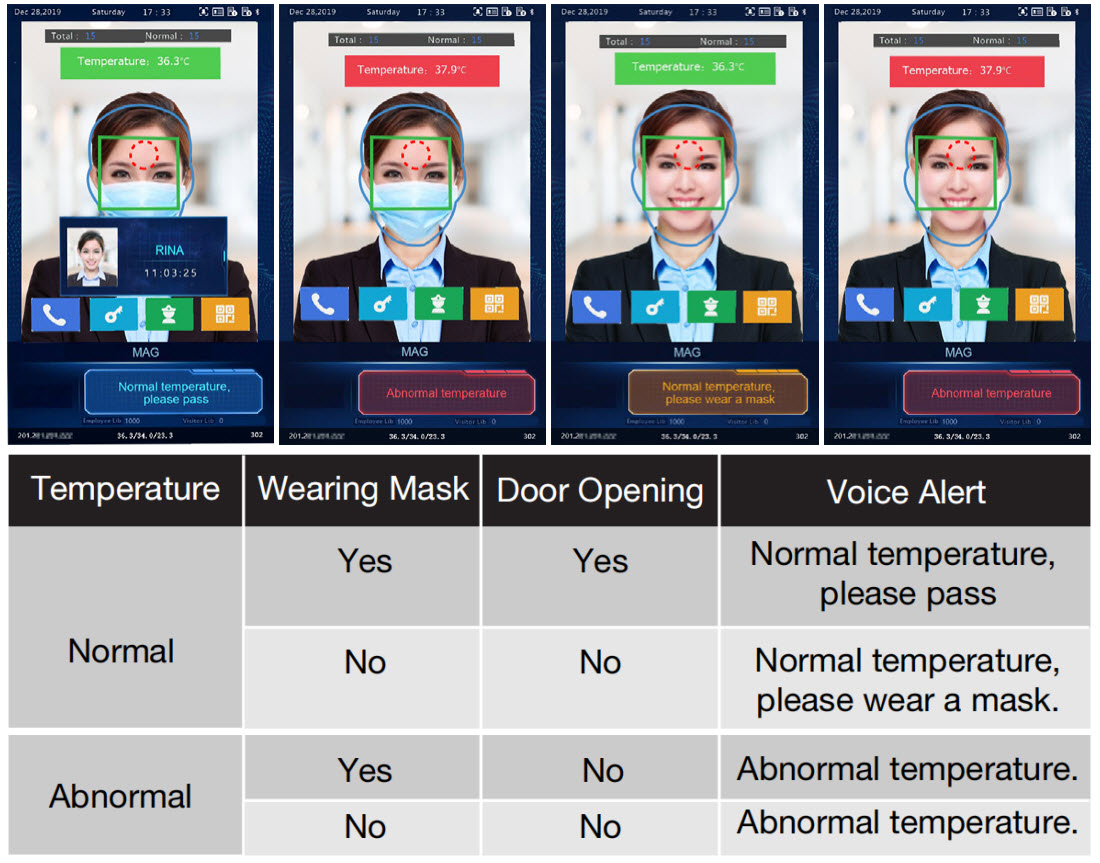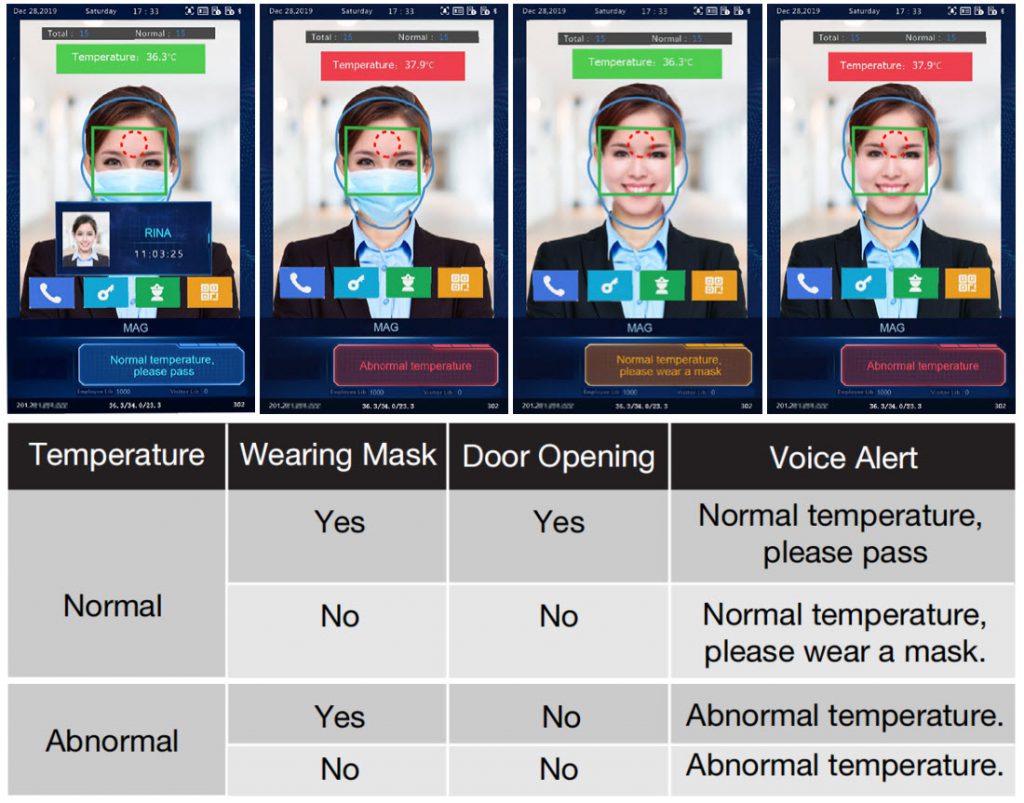 No longer sharing the same pen which is possibly exposed to the virus when manually writing the details in a record book. Details like face photo, name (for registered users), temperature, date and time are automatically recorded after each face scan. More convenient user enrollment and reporting using our newly upgraded software.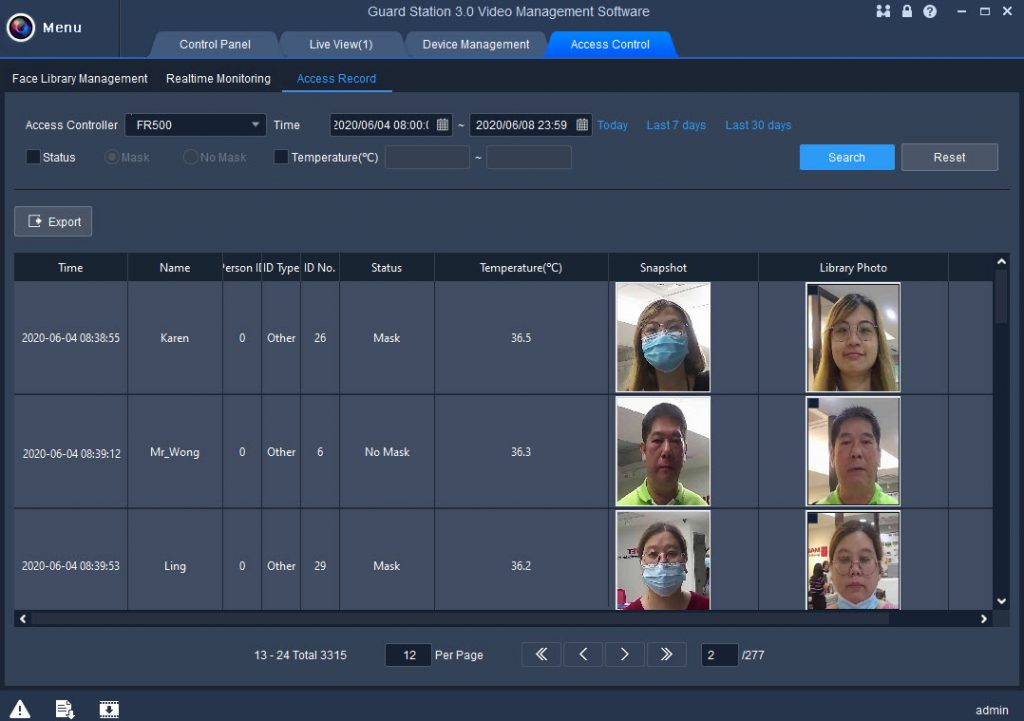 MAG FR500 is the new essential for your business! It measures your staff's or visitors' temperature accurately in just seconds before they enter your premise. No more long queue lining up waiting for the temperature to be taken. FR500 also detects and alerts those who are not wearing face masks. This is an important and useful feature, especially during this period.
No more teacher's high stress and hassle to take temperature measurements manually on a large number of students every morning. FR500 face recognition reader can also detect children's temperature and their fancy mask to help them enjoy the new norm at school. The children deserve to be happy and safe returning to school, right?