Description
What if you no longer get your hand wet while winding down window to flash card during rainy day? Eliminating waiting time for power windows to come down allow car to pass through faster thus reducing congestion during peak hours. How can you make your guard house access more convenient within the limited budget that you have?
Affordable and convenient at the same time
AR200U using EXRF technology can penetrate most solar film in market to offer affordable mid range reading up to 1.2 meter without winding down windows. User can comfortably flash their card from inside the car.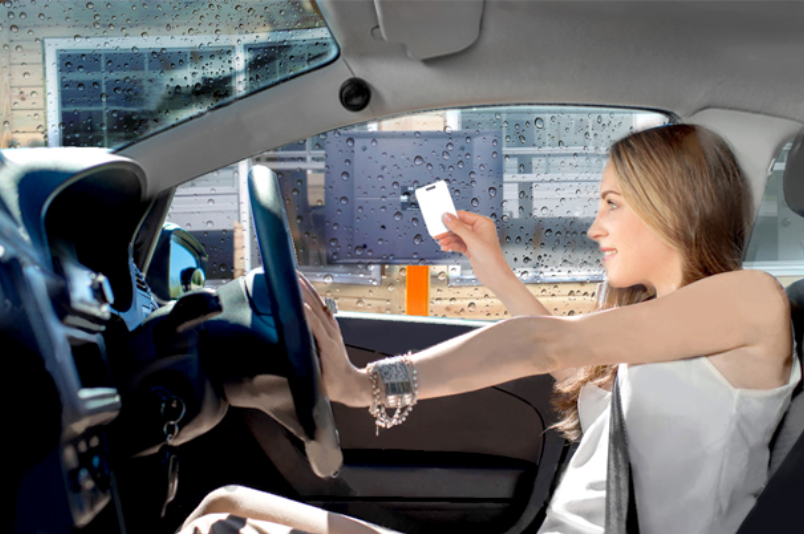 One card total solution
AR200U uses passive RFID long range card (CDS18L) and is compatible with common EM 125Khz card access to achieve 1 card total solution among parking, door and lift access for entire building. No more hassle of carrying multiple access cards.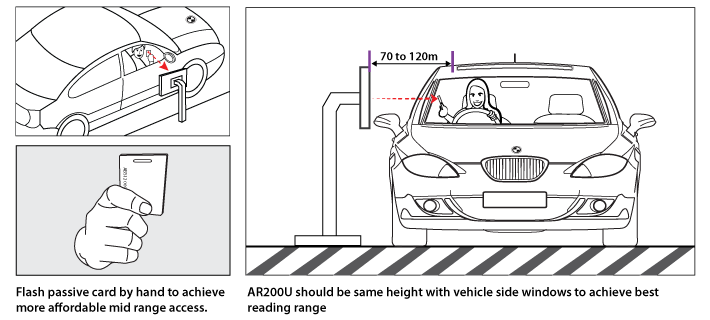 Save the environment by saying no to battery
AR200U's EXRF antenna has bigger area cross section to generate higher RF energy. CDS18L mid range range proximity card also use EXRF antenna technology to achieve longer receiving distance without the need for battery to boost up. You can do your part to reduce battery usage.
Up and running most of the time
The intruder might take advantage of the security loophole when the reader is down for a long time. MAG authorized dealers can leverage our wealth of experience in our support team, online knowledge base and warranty service to ensure any technical issue can be resolved faster. No more worries about language problems with an overseas supplier.
Fix your damaged reader faster
During a malfunction, your site will be exposed to security threats if you have to wait a long time for spare parts to arrive from overseas. MAG offers full spare parts and repairing service locally at an affordable price to ensure your reader can resume operation in the shortest time possible.
Enjoy benefit of complete solution from single supplier
Mix and match different brands might sacrifice certain functions due to incompatibility. Contacting different suppliers will slow down troubleshooting time. MAG offers a complete solution of the reader, gate, access control, CCTV and integrated security software so that you can enjoy full features with faster technical support from us as a single supplier through our authorized dealers.
Site implementation: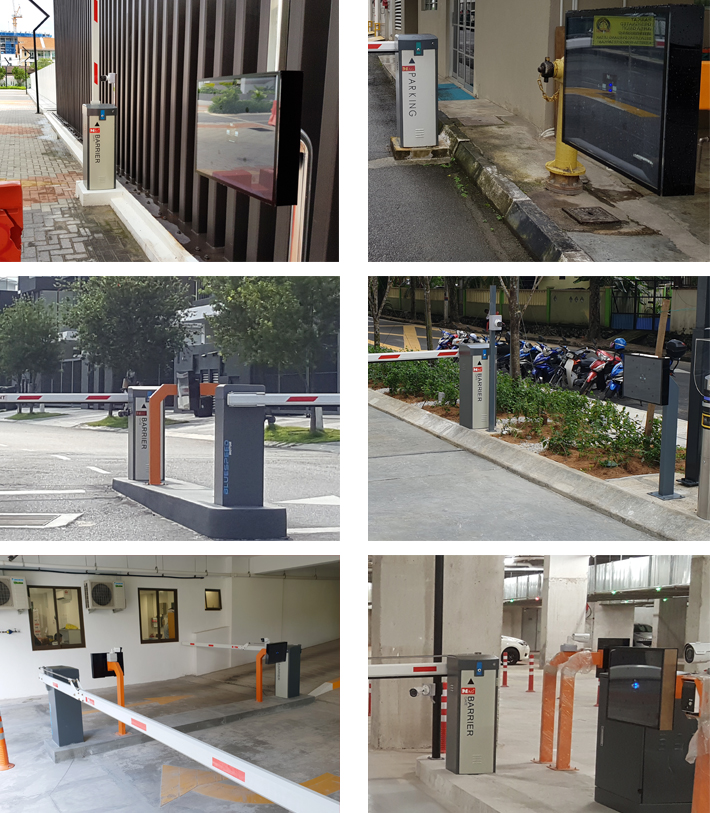 Start enjoying the convenient of flashing card inside the comfort of your car while still fit into your limited budget today. Click here to contact us now for more information.
If you are not ready to buy now, click here to learn about the 4 common problems of mid range RFID barrier gate system to help you make a wise choice.
Click here to choose the parking access solution that lower the reader when purchased as a package.