Description
Pin Number Keypad Reader General Feature:
Output format: WG 26 / 34, ABA II, ASYNC 9600, N, 8, 1
Support standard 125Khz EM card
Feature:
Programmable various output format: Wiegand 26/34, ABAII and RS232. It also support ASYNC9600, N, 8, 1.
One bi-color LED and one beeper to indicate reading status.
Built in 12 numeric keys to allow entry/exit by pin number.
Site Implementation: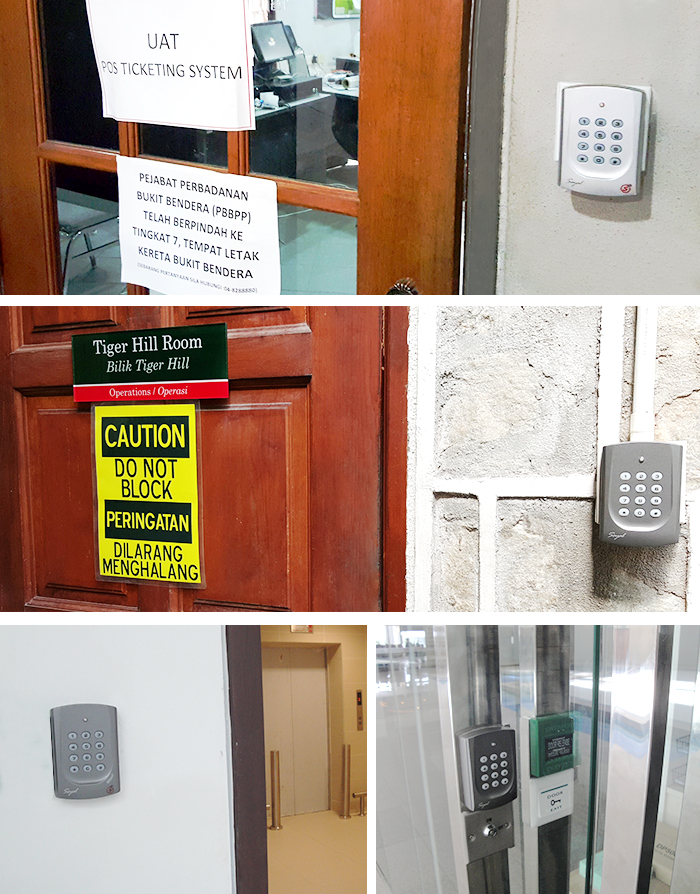 Parameter: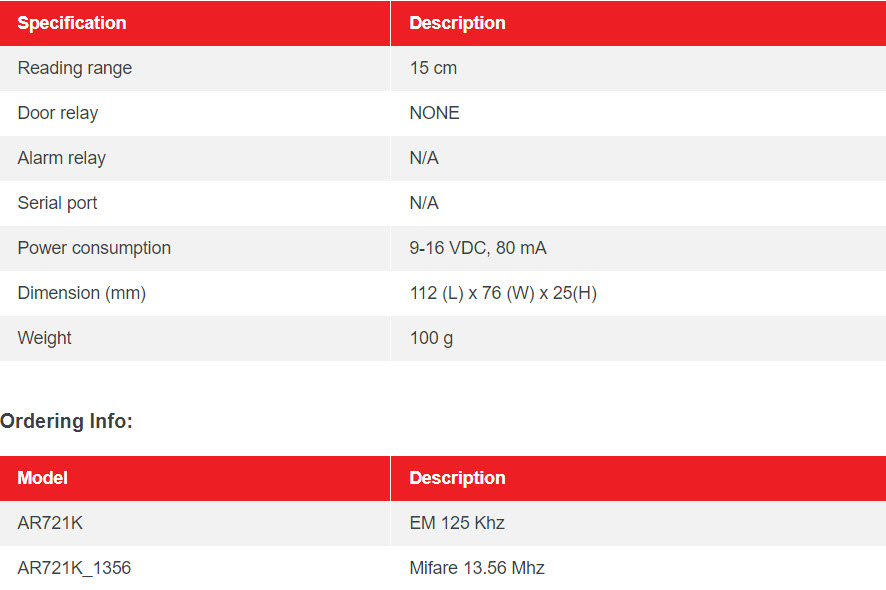 Click here to choose the door access solution that lower the reader price when purchased as a package.