Description
Application:
Door access control
Turnstile access control
Time attendance function
Special feature:
ULTRA fast 700 msec 1:1000 fingerprint identification.
Able to read fingerprint orientation in tolerance of + 45°to -45°.
Super high accuracy with Fault Reject Rate less than 0.01% and resolution up to 500 dpi.
High capacity performance support up to 16,000 card users, 9000 fingerprint templates and 32,000 memory events.
Ability to set expiry date for users
Direct connect to LAN TCPIP network
Powerful access control function with fingerprint anti-passback.
Standard feature:
Text display on the LCD welcome screen can be program to display company name.
LCD display employee name (user 0-4999) when flash card
Built in 1 relay output for automation -activated according to duty time or pre-set weekly schedule.
Support more accurate duty based time attendance function
Ability to set expiry date for users
Assignable user range for multiple master card. Master card is used to as a alternative method to enter editing mode incase user forgot the password
Auto display current duty name according to the pre-set duty start time
Site Implementation:

Specification: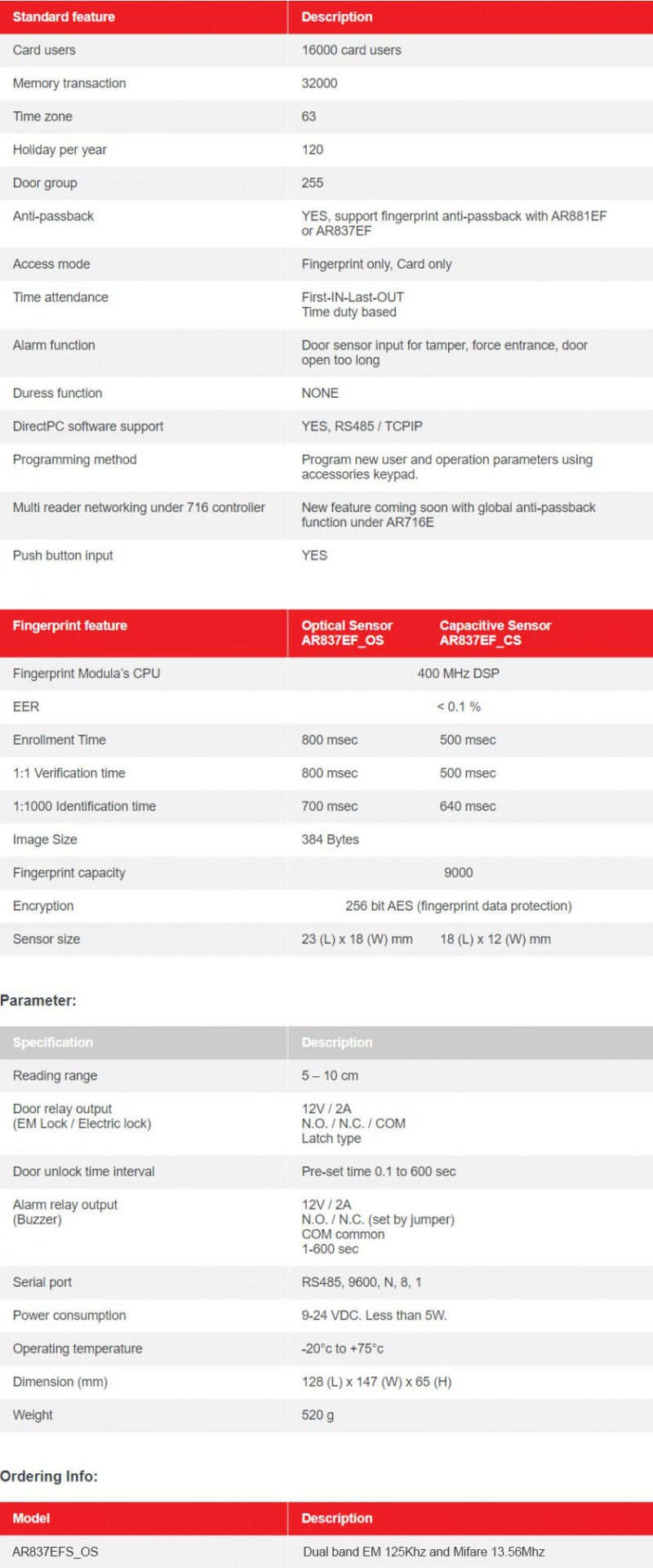 Click here to choose the fingerprint door access solutions that lower the reader price when purchased as a package.