Description
Features:
Provides maximum protection to all equipment
Ensures comprehensive protection for both common and differential modes (i.e L-N, L-G and N-G)
Isolate MOV from circuit when MOV is around the end of its life span
Prevent Fire Hazard
LED Status Indicator: 3 mm
Start protecting all your outdoor security equipments from being damage by lightning surge more effectively today. Click here to contact us now for more info.
If you are not ready to buy now, click here to learn about the parking access system where these surge protectors are mostly used.
Specification: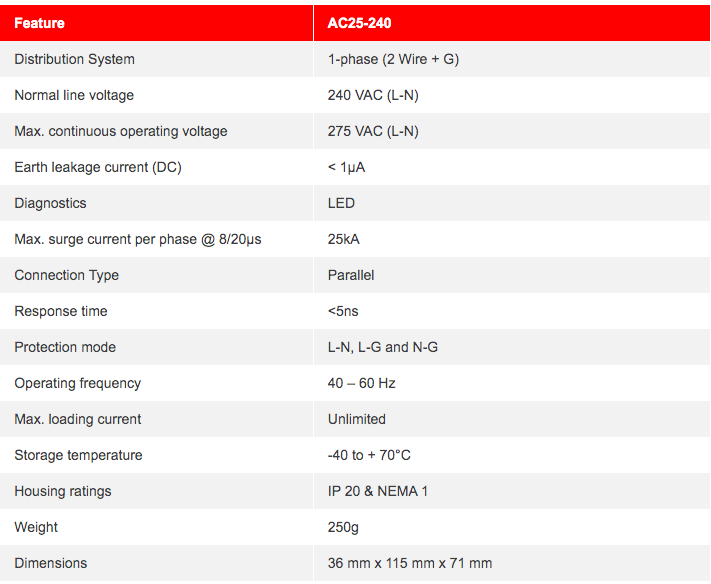 Dimensions: