Description
Our Dual-Band UHF and EM Hybrid Cards are a cutting-edge technology that allows for improved and efficient access in a wide range of industries. With the ability to function at both UHF and EM readers, these cards offer an unparalleled level of versatility, reliability and performance. The dual-band feature also allows for seamless communication in challenging environments, such as factories or warehouse that using combination of MAG XClone and others EM Readers
Equipped with the latest UHF XClone technology, our cards offer a high level of security  making them a valuable asset in prevention of unauthorized access and card cloning. With the dual-band capabilities, EM technology, and high level of Security MAG XClone , our cards are the perfect solution for any industry looking to improve their total security solutions.
Note: Please take note that the printed card number may not in sequence.

Start enjoying the convenience of long range RFID access control with anti clone security today. Click here to contact us now for more info.
If you are not ready to buy now, click here to learn about the 4 common problems of long range RFID barrier gate system to help you make a wise choice.
Specification: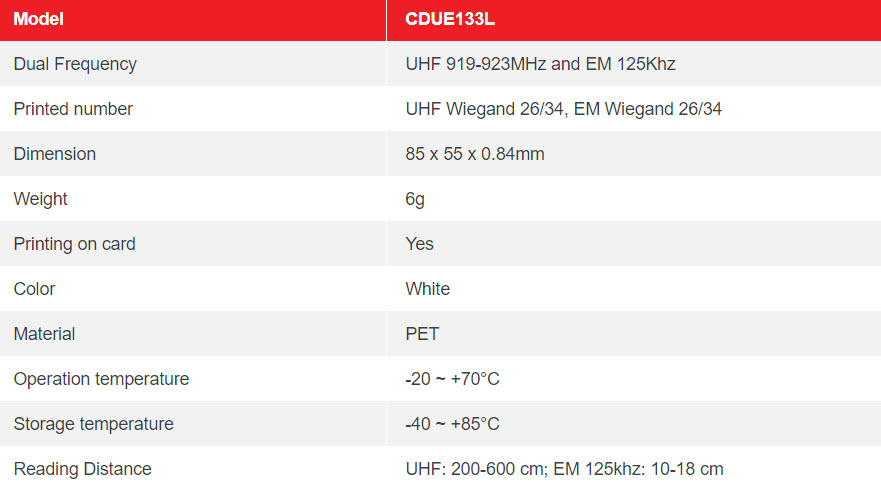 Click here to choose the parking access system that supports this card as a total solution.