Description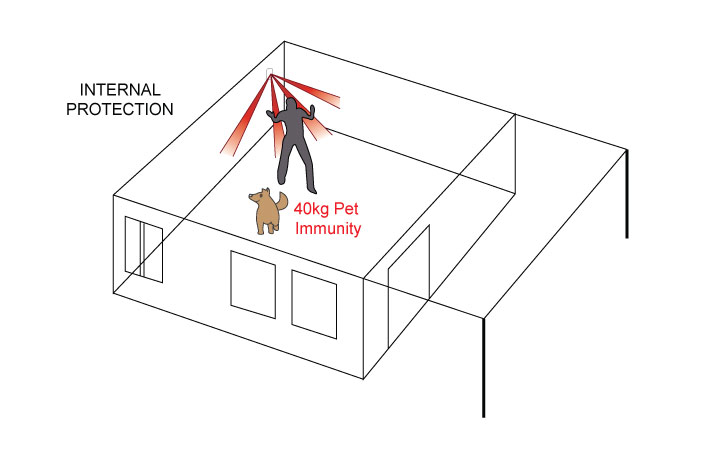 Features:
At the recommended installation height of 2 meter (7ft.) to 2.7 meter (9ft.) ±10%, Digigard 75 provided full coverage from 1.5 meter (5ft.) to 121 meter (35ft.)
Avoid placing the detector in close proximity to the following source of interference, reflective surface, direct air flow from vents, fans, windows, source of steam or oil vapor, infrared light source and objects causing temperature changes such as heaters, refrigerators and ovens.
Do not place objects or furniture higher then 0.9 meter (3ft.) which a pet can climb onto (e.g. a cat on a couch) at least 2.1 meter (7ft.) away from the detector. In addition, do not aim the detector at a stairway as a pet may have access.
Start enjoying the peace of mind of Canadian's security technology today. Click here to contact us now for more info.
If you are not ready to buy now, click here to learn about the 4 common problems of burglar alarm system to help you make a wise choice.
Specification: