Description
How to use: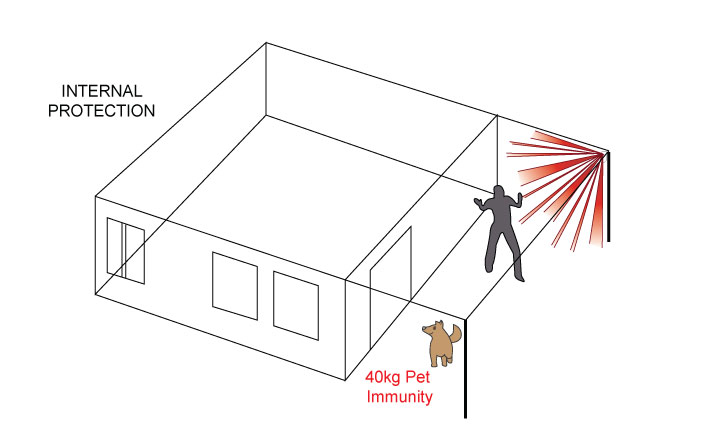 Features:
The DG85 is designed for optimal performance at a height of 2.1 meter (7ft.), but can be installed lower or higher. After you have installed the detector, ensure that the adjustable height marking on the upper right of the PCB's cover inside the unit match the installation height.
For example, if the detector is installed at a height of 2.1 meter (7ft.), the PCB should then be adjusted to 2.1 meter (7ft.) also. Align the desired marking (height) with the the back cover's plastic tab.
If another installation height is called for, readjust the PCB accordingly. Any PCB adjustments should be followed by a walk-testing of the protected area. Walk-testing verifies that the required coverage is in place.
Start enjoying the peace of mind of Canadian's security technology today. Click here to contact us now for more info.
If you are not ready to buy now, click here to learn about the 4 common problems of burglar alarm system to help you make a wise choice.
Specification: