Description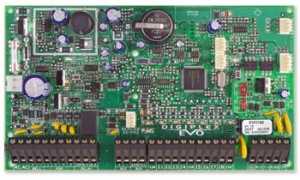 Control panel General feature:
Automated security – system armed automatically everyday at pre-set time
Built it access control features
Lights can be turn on randomly to make it seemed like someone at home
User friendly – 8 one touch key to perform your daily action
Protect separate area independently under one system
NEware software allow complete system monitoring from PC
Standard feature:
8 on-board zone inputs (16 with zone doubling) expandable to 192 zones via 4-wire com bus
8 independent partition control.
5 on-board solid-state PGM outputs.
Support up to 254 expansion bus module.
Start enjoying the peace of mind of Canadian's security technology today. Click here to contact us now for more info.
If you are not ready to buy now, click here to learn about the 4 common problems of enterprise burglar alarm system to help you make a wise choice.