Description
A nice entrance is important to give the right first impression to visitors. What if you wanted to get premium looking gate but don't have the budget to buy an imported European brand? FLB140 modern streamlined design can match with any interior design to elevate the contemporary ambient of your building entrance.
Balanced affordability
We removed all unnecessary components, simplified the control panel and upgrade the higher grade hairline polished stainless steel to make FLB140 look premium but without the expensive price tag. Carefully optimized design ensure FLB140 still more than enough to cater to the typical traffic flow of an industrial, commercial and residential building.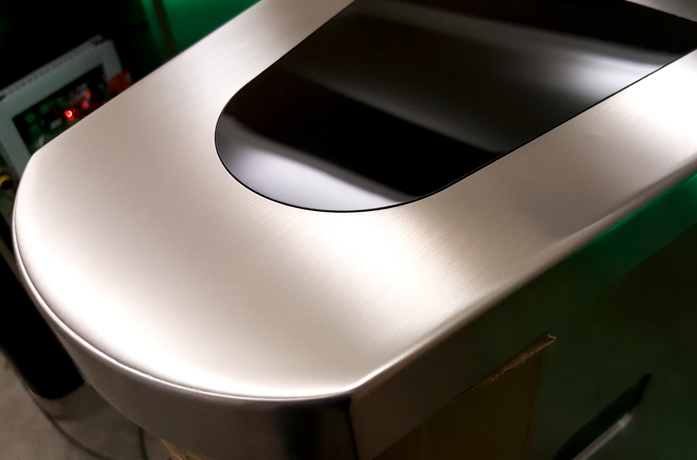 Save more money in the long run
We designed FLB140 to have the smallest mechanical trajectory path so that it is the most efficient among all the pedestrian gates that we have. Reduced mechanical wear will lower down maintenance thus cutting down your long-term ownership cost.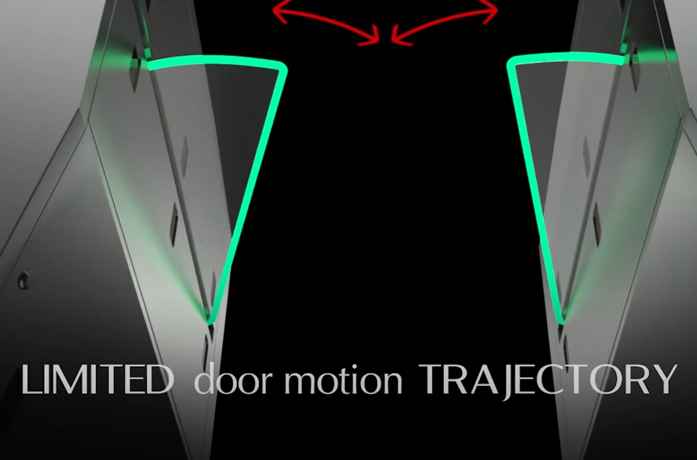 It works as good as it look
Every motor that bears MAG brand go through robust burn in process to ensure it is durable before we install into FLB140.
Up and running most of the time
MAG offers full spare parts and repairing service at an affordable. Board, sensors and mechanical parts are designed to be modular so that they can be replaced easily without any highly qualified engineer.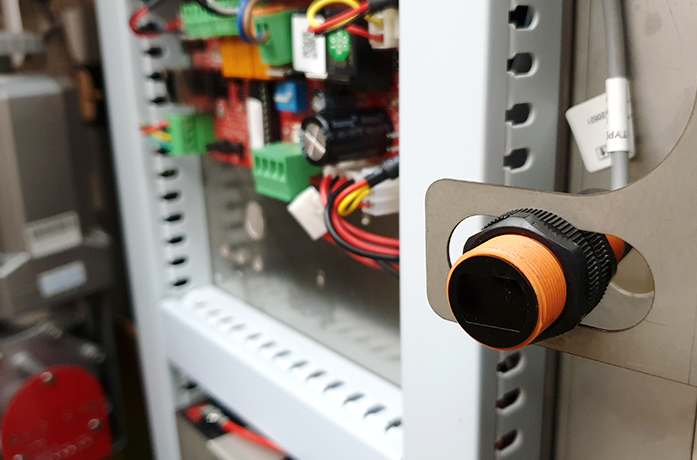 Easier to accommodate project schedule
Unforeseen delay is common in most projects. You are worried about the extra storage/penalty cost if the gate arrives too early or too late. No more worry, MAG will keep stock for you. Just call us to collect the gate anytime when your site is ready. All gate is 100% QC tested as per our ISO9001 procedure just before your collection.
Start enjoying the modern atmosphere at your building entrance with an affordable price and lower maintenance cost. Click here to contact us now for more information.
If you are not ready to buy now, click here to learn about the 4 common problems of pedestrian gate access control system to help you make a wise choice.
Site implementation: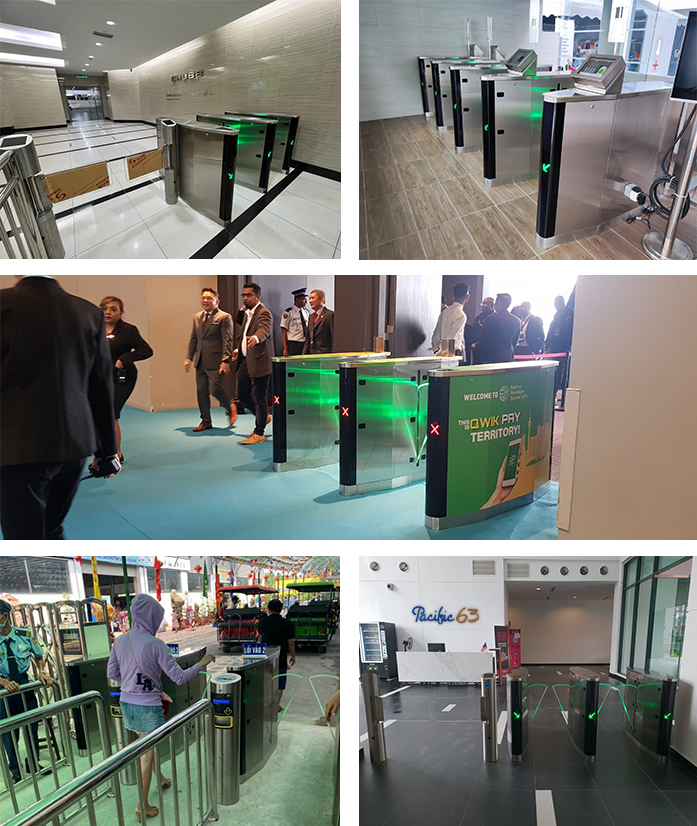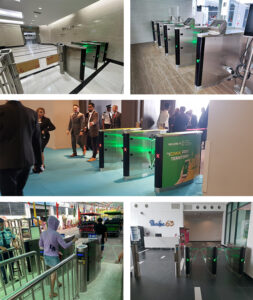 Specification:
Description
Parameter

Power supply


AC220 ± 15V 50Hz
AC110 ± 15V 60Hz

Access device input voltage
Dry contact or 12V electrical level signal or > 100ms 12V impulse signal or driving current > 10mA
Motor voltage
DC 12V (brush motor)
Max flow rate
20 to 30 person per minute
Flap opening / closing time
0.8s
Reset time when power on
3s
Working temperature
25°C - 50°C