Description
With the expansion of Unifi (internet broadband) coverage all over Malaysia, traditional phone line is becoming obsolete. Many houses nowadays does not even apply for a traditional phone line. Everyone prefers to use smart phone.
Are you still paying every month to maintain the traditional phone line just for your Paradox alarm system to call you when alarm trigger? Do you know that the Paradox VDMP3 voice module unable to support arm/disarm function over VOIP telephone line offered by Unifi?
There are easy way to help solve all these problem by upgrading your Paradox alarm to become "Internet enabled". IP150 internet module will be your choice. Once connect to IP150, you are ready to control your Paradox alarm system using Insite GOLD mobile app .
Most other solution in the market requires you to use a SIM card for SMS notification or GPRS data connection. Why need to pay extra cost every month for a SIM card since you already paid for the Unifi (internet broadband) in your home?
How it works?
Firstly connect your Paradox alarm panel to IP150 via a serial data cable. Then connect IP150 to your Unifi wireless modem using a wireless AP (recommended TP Link). And you are done enabling internet connection on your Paradox alarm panel. No hassle of extra wiring works.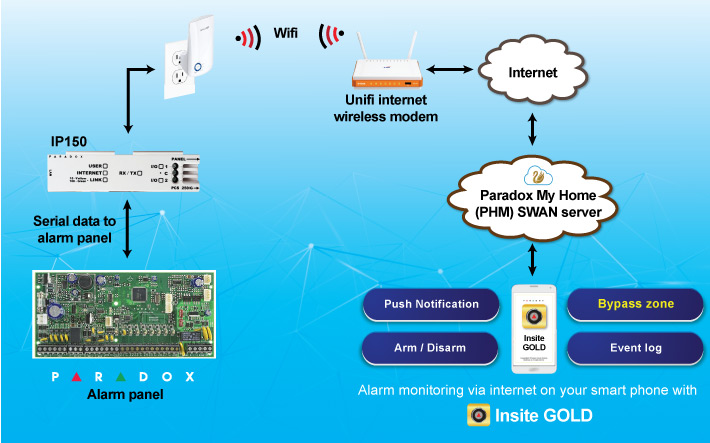 When the alarm trigger, your Paradox alarm panel serial data line output will send notification data (Ademco contact ID) into IP150. IP150 shall send out received alarm notification to Insite GOLD mobile apps installed in your smart phone.
You can download Insite GOLD from Google Play or Apple store. Insite GOLD is FREE mobile apps. You just need to pay low annual fee to Paradox My Home (PHM) SWAN server . Then you can monitor and control your alarm system anywhere in the world as long as your smart phone is connected to the internet.
What you can do with Insite GOLD application on your smart phone ?
a) Receive push notification instantly on your phone when alarm trigger at your home/office.
b) Arm/disarm your alarm
c) Review alarm events history log
d) Bypass zone
Upgrade your old alarm panel today to follow the latest "Internet-Of-things" revolution. This is the era of smart phone and internet. Your home / office security should not be leave behind.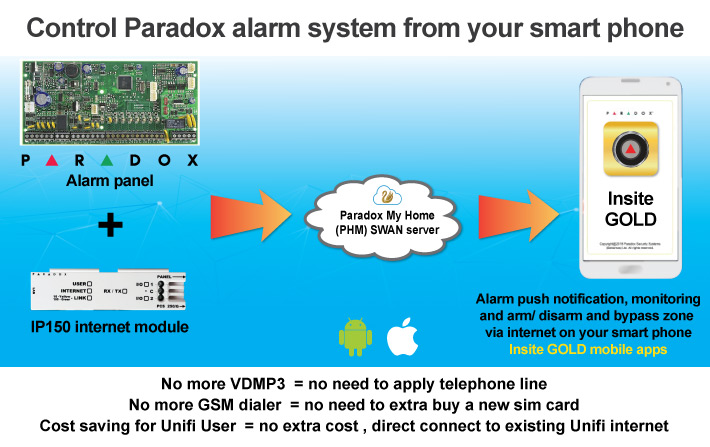 Following are screenshoot for Insite gold via mobile apps: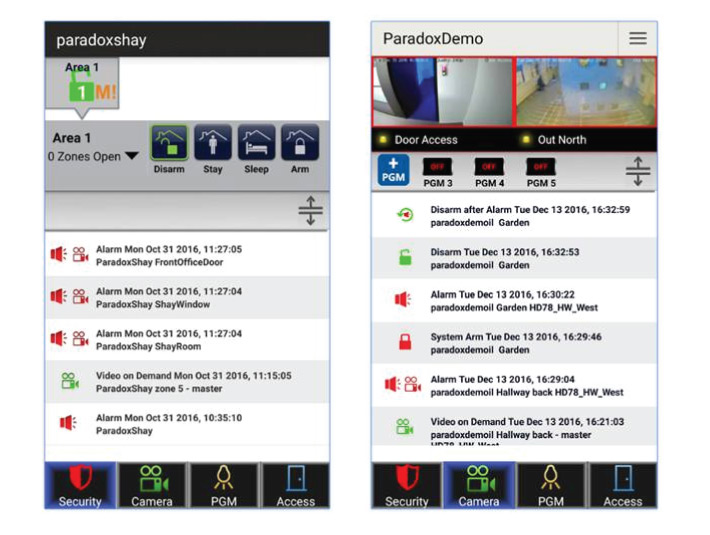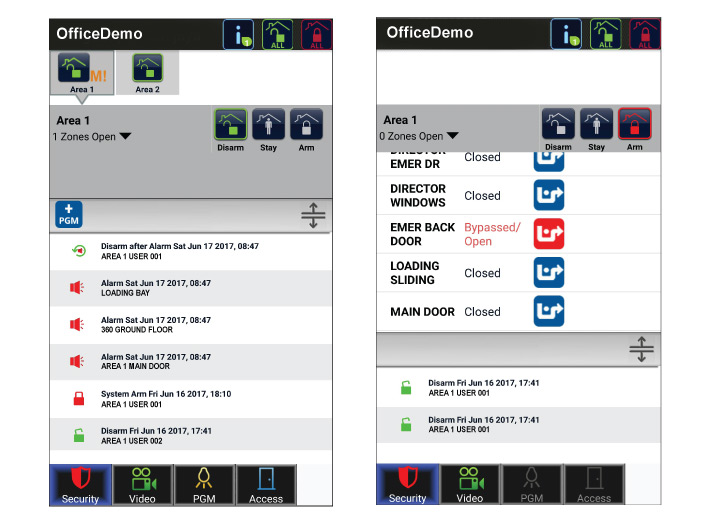 Start enjoying the peace of mind of Canadian's security technology today. Click here to contact us now for more info.
If you are not ready to buy now, click here to learn about the 4 common problems of burglar alarm system to help you make a wise choice.