Description
Are you looking for the cheapest DVR? Well, most of the time the lowest price is not necessary the best deal. Following are good reasons for choosing us and how we are different from others.


Smarter search and playback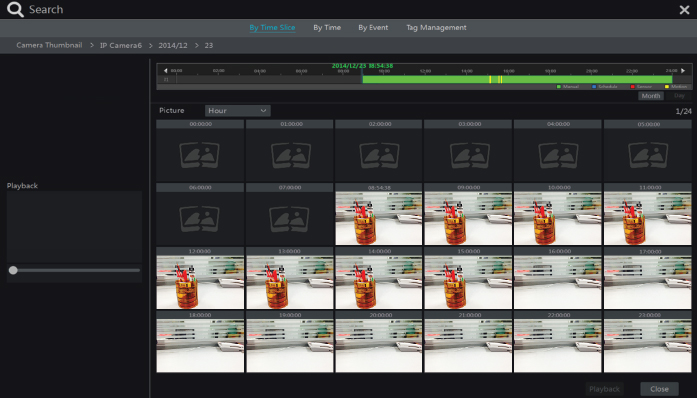 We might not know the exact time crime happened. Time sliced playback on DVR allows you to search by screenshot thumbnail. This is a super user friendly tools help you save a lot of time when searching for evidence in large collection of recorded video.
More powerful remote view on handphone and tab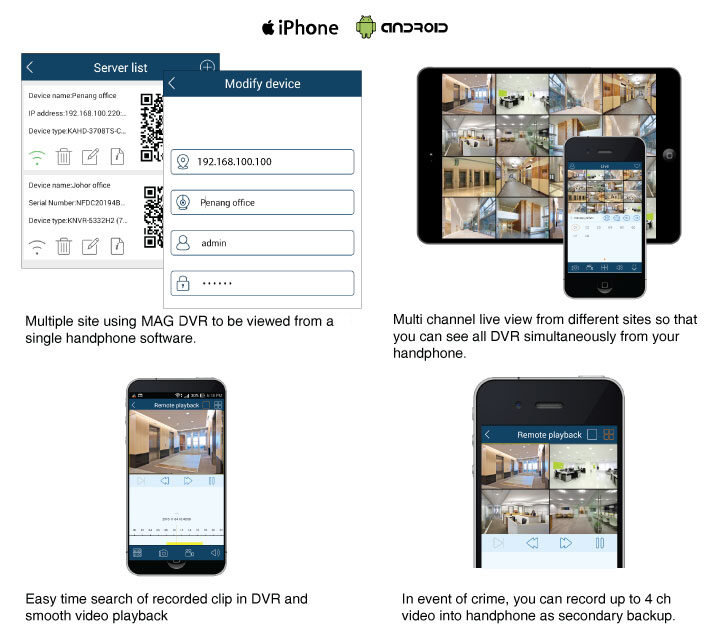 MAG hand phone view allow you to record the video into your hand phone. In the event smart burglar take away your DVR, you still have the second backup video in your hand phone as secondary backup evidence that you can use to submit to police. Therefore, now you can at least record the entire crime act as you see them take place in front of your eye rather than just "see only and do nothing".
Free alarm push notification to mobile phone
MAG HD CCTV DVR is capable to detect motion in video, video loss and removal of harddisk then send alarm notification to your mobile phone via our FREE mobile apps. This is a absolutely free additional service to you. Alarm notification from CCTV DVR ensure that you are always alerted when someone attempt to enter your home or vandalize your DVR.
More user friendly remote view via internet browser
You do not need to be in front of your DVR in order to perform playback and search for evidence. MGA08021A has power video streaming processor that allows you to playback all 8 ch recorded video via internet browser from any PC. Capability to playback 4 ch video allowed you to have better understanding of the crime progress. You can see how the burglar progress from one camera to another camera to easily identify their suspicious action. Most other low cost DVR only allow you to playback by single video clip at a time.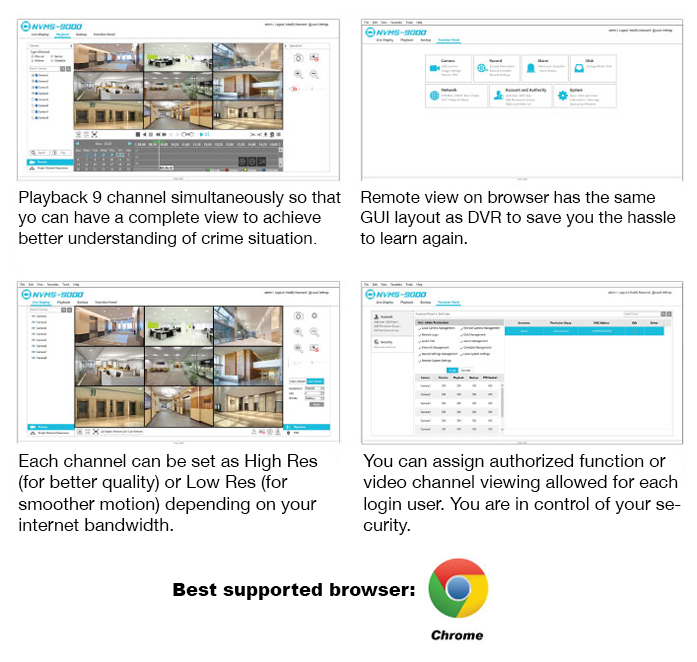 MGA08021A advanced software allows you to playback by time line search. This helps faster and easier evidence searching on your PC.
MGA08021A support audio input where you can connect mic. You can listen to the recorded sound via hand phone or internet browser. Combined audio and visual evidence increase our chances of catching the thief.
With so many features packed into our DVR, start enjoying the maximum value for your money while monitoring your premise more effectively. Click here to contact us now for more info.
If you are not ready to buy now, click here to learn about the 4 common problems of CCTV system to help you make a wise choice.
Specification:

Click here to choose the CCTV solutions that lower the camera and DVR price when purchased as a package.