Description
How to use: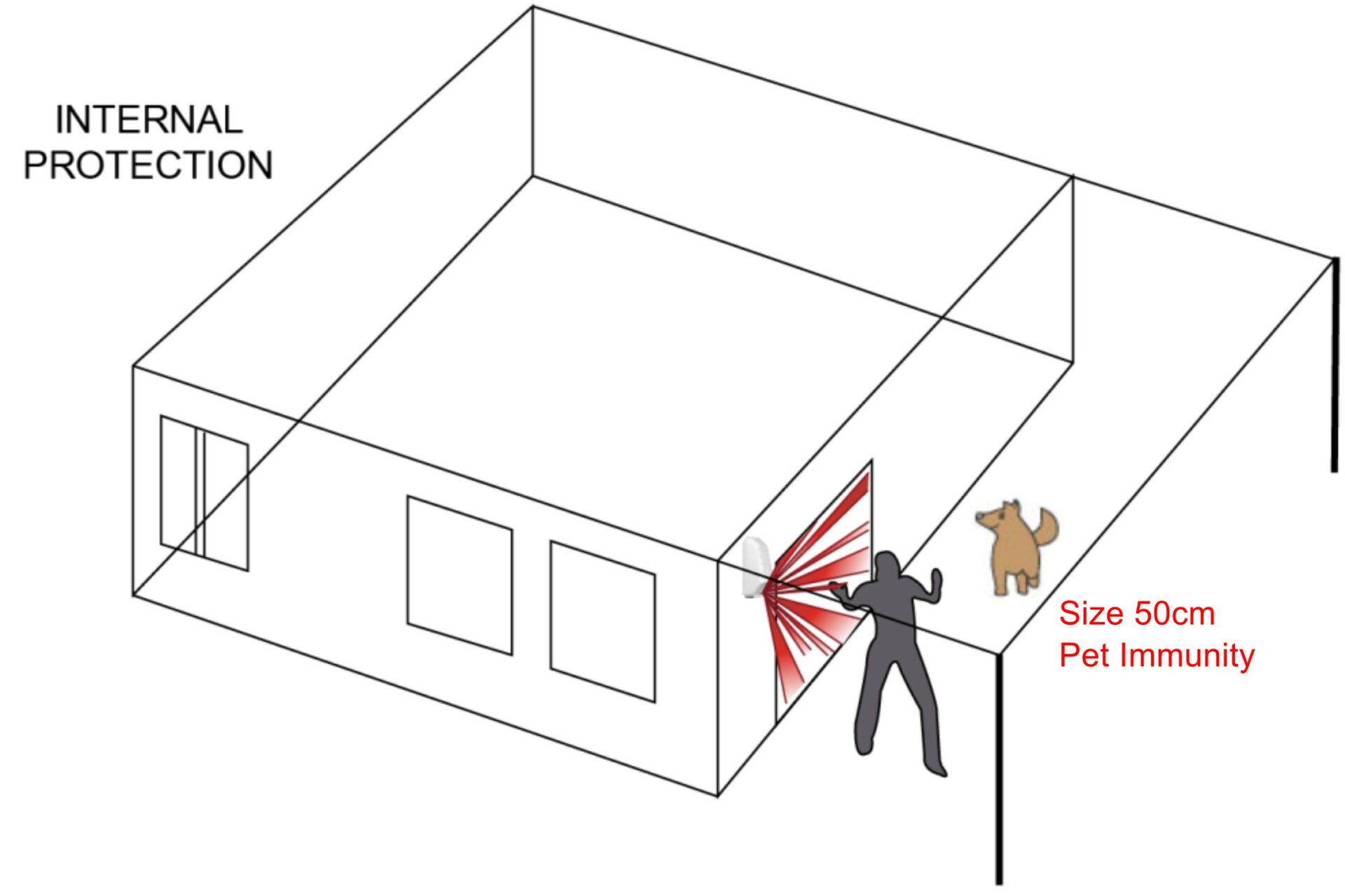 Features:
The NV37M provides a superior outdoor and indoor solution for windows and sliding doors. The detector is optimized to discriminate false alarms triggered by small birds, cats and dogs.
NV37M can support 2 operation modes:
Pet immunity mode protection is provided for outdoor windows and sliding doors measuring up to 7.5m x 2m (25ft x 7ft).
Sharp mode protection with enhanced detection for indoor windows and sliding doors up to 10m x 2m (33ft x 7ft). (For indoor applications, pet immunity can be optionally switched off to provide sharp mode)
Start enjoying the peace of mind of Canadian's security technology today. Click here to contact us now for more info.
If you are not ready to buy now, click here to learn about the 4 common problems of burglar alarm system to help you make a wise choice.
Specification:
Description
NV37M
Sensor type
Dual element PIR sensor
Detection range
• PET Immunity mode: 7.5m x 2m (25ft x 7ft)
• Sharp mode: 10m x 2m (33ft x 7ft)
Coverage
0.5m at 5m (1.6ft at 16ft) flat curtain
Pet immunity
Pet size approximately 50cm
Anti-mask
Active IR detection for blocking items 30cm and sprayed liqiud
Operating temperature
-40ºc to +70ºc
Power input
9 to 16 VDC, 19.2mA Maximum
Compability
EVO, Spectra and Magellan systems
IP rating
IP54
Size
12.3cm x 6.1cm x 4.3cm (4.8inch x 2.4inch x 1.7inch)