Description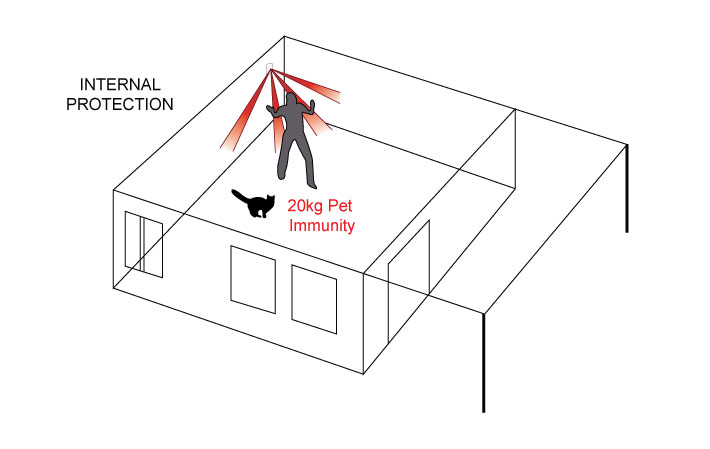 1) The NVX80 is the only detector in the industry offering eight detection channels.
– 4x forward looking PIR channels (2x quad interlock geometry sensors), 2x microwave channels and 2x standalone creep detector (1quad sensor with interlock geometry).
2) See True Technology – enhances detection sensitivity and reliability, even in high temeperature environments, while significantly reducing false alarms. Both PIR and microwave motion detection to identity camouflaged movements often used to breach standard PIR detectors.
3) Eight independent detection channels for maximum security– eight independent detection channels deploying Paradox's advanced detection algorithms ensure intruders cannot escape detection even in harsh outdoor environments.
4) Active IR & MW Anti-Mask Detection– significant improvement over similar market solution , offering enhanced sensitivity, higher reliability greater accuracy. The NVX80 anti-masking mechanism deploys active IR with on-lens grooves to protect against proximity and transparent masking.
5) Dedicated Creep detector-NVX80 offers detection channels for creep detection that enables independent customization of creep sensitivity to secure the area direction below the detector
6) OLED Display and Easy ," No manual " programming- no jumpers, no dipswitch– free and performed via the OLED screen and interface. The OLED display also enables fast and easy dedicated diagnostics of the NVX80, PIR, MW, anti-mask and See True.
7) Pet Immunity (Patented Paradox Technology)– designing in two modes effectively preventing pets weighing up to 20kg (44lbs) from triggering the detector and generating a false alarm. By filtering a pets's movement, the detector's performance and reliability significantly increases.
Start enjoying the peace of mind of Canadian's security technology today. Click here to contact us now for more info.
If you are not ready to buy now, click here to learn about the 4 common problems of burglar alarm system to help you make a wise choice.
Specification: