Description
You are worried that the SWB103 swing barrier might accidentally hit wheelchair users. What if you can still achieve safety auto-reverse and auto-close function like those high-speed swing barriers while still maintain the widest opening at a lower cost?
Safety is priority
There are 6 pairs of the sensor to ensure the door panel will not close until the user completely passes through the lane. The sensor will also trigger the door panel to auto-reverse if detected any obstacle while the door is closing.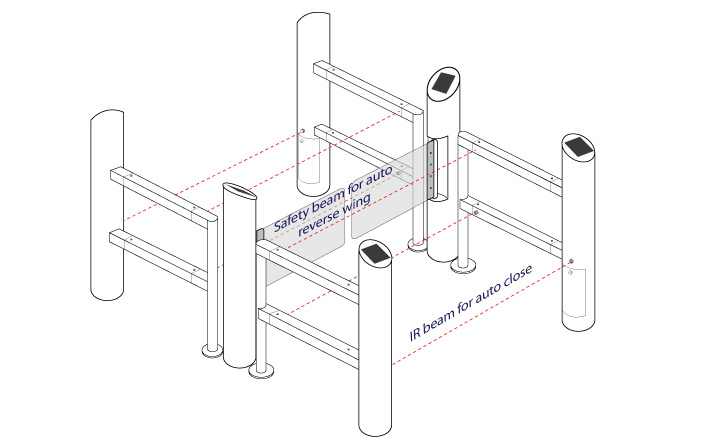 Minimalistic is the new trend
You can install an access reader underneath the acyclic to maintain hidden. Together with framed skeletal form factor the whole design further enhances the modern minimalistic concept that can easily blend into any building interior design.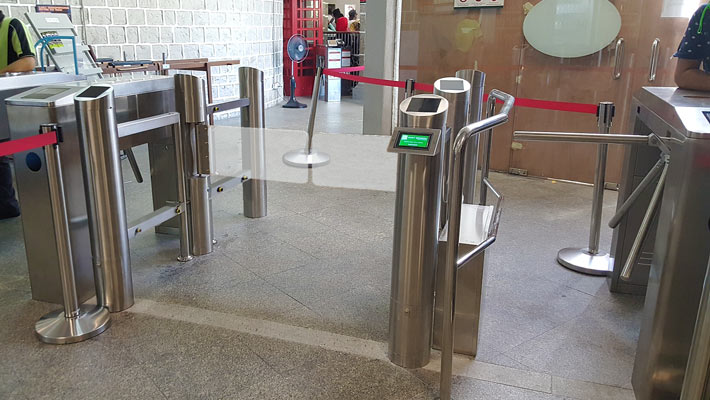 Start getting the widest opening for your entrance at an affordable cost. Click here to contact us now for more information.
If you are not ready to buy now, click here to learn about the 4 common problems of pedestrian gate access control system to help you make a wise choice.
Site implementation: