Description
Features:
Twisted Pair protector with screw terminal makes it ideal for RS485, RS422, LAN etc
Protects sensitive data networks against lightning induced surges without impairing the system normal operation or cause excessive in- line resistance
TP series employs multistage protection with GDT for primary protection then linked by a second stage series impedance and semiconductor voltage dependant device to provide unsurpassed performance in lightning surge protection
Start protecting all your outdoor security equipments from being damage by lightning surge more effectively today. Click here to contact us now for more info.
If you are not ready to buy now, click here to learn about the parking access system where these surge protectors are mostly used.
Specification: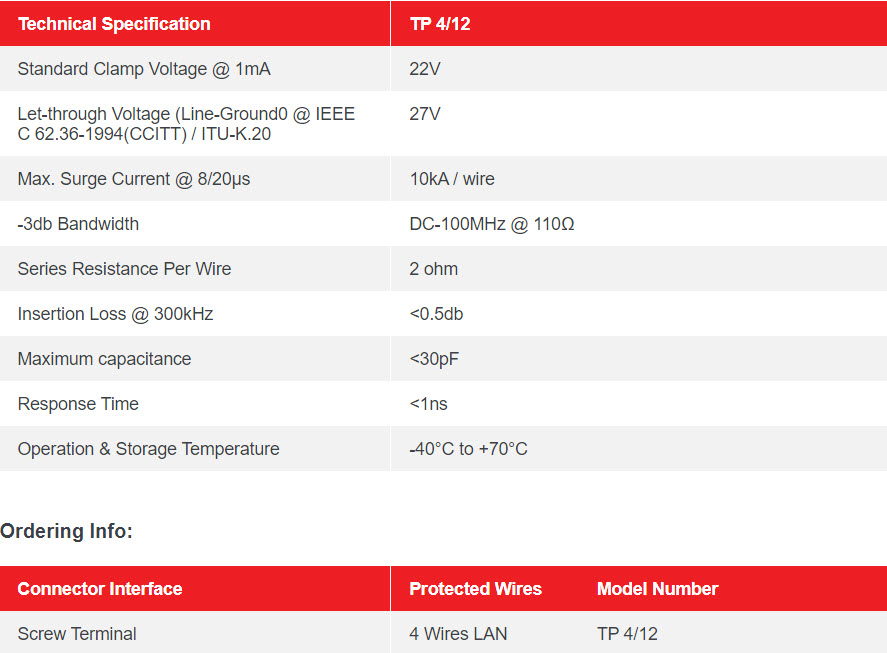 Dimension: