There are many long range reader in the market that claim they are the same as MAG. They might look the same but they are NOT really the same thing. Many customers have requested us to publish correct methods to ensure the long range reader they paid is truly authentic MAG long range reader. This is to avoid customer paid for a MAG long range reader but received other product.
1. Check for MAG logo sticker with serial number at the back of long range reader. The sticker consist of MAG logo, description of product, model number, reference number and serial number. The original MAG product should have a unique serial number and also a warranty sticker indicating the month and year of purchase. Both of this information is essential for warranty claim or repairing service with us in the future.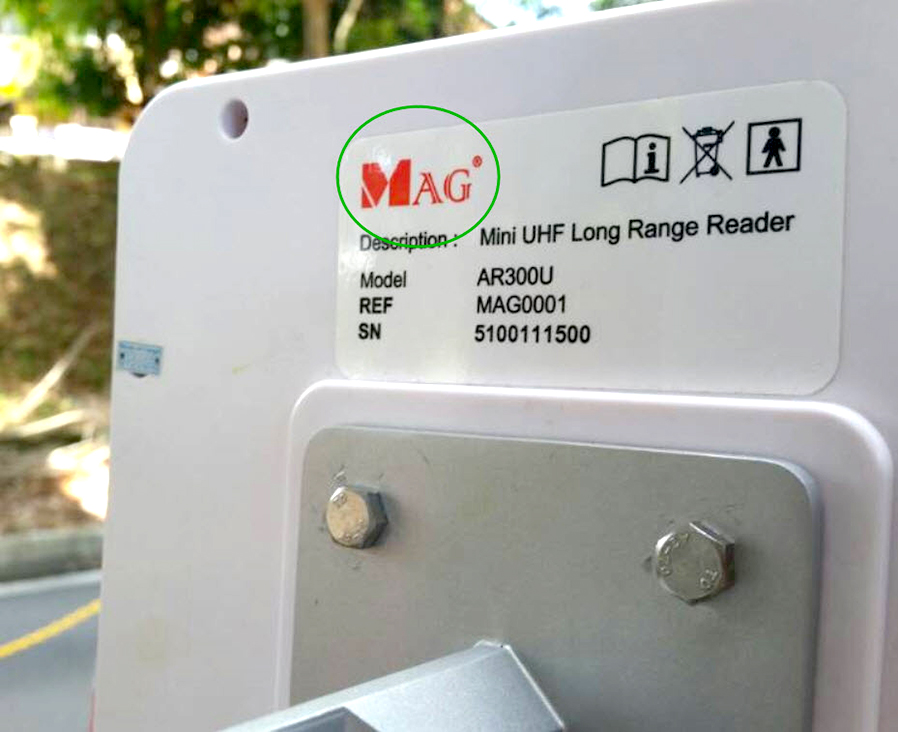 2. Check for MCMC Certification mark with a unique certificate holder's identification number. MCMC label is a mandatory certification mark indicating that a communications device is certified for compliance to standards according to the Communications and Multimedia (Technical Standards) Regulations 2000.
Example:

3. Check MAG logo at front to ensure you get our latest V2 newer model instead of V1 old model. The latest version indicated an improved version of MAG long range reader that have longer reading range and wider reading angle to diffentiate it from other brand in the market. The brand "MAG" have been in the market for last 30 years and it shows our commitment to our customer with good quality product, good support service, local spare part availability and reasonable price.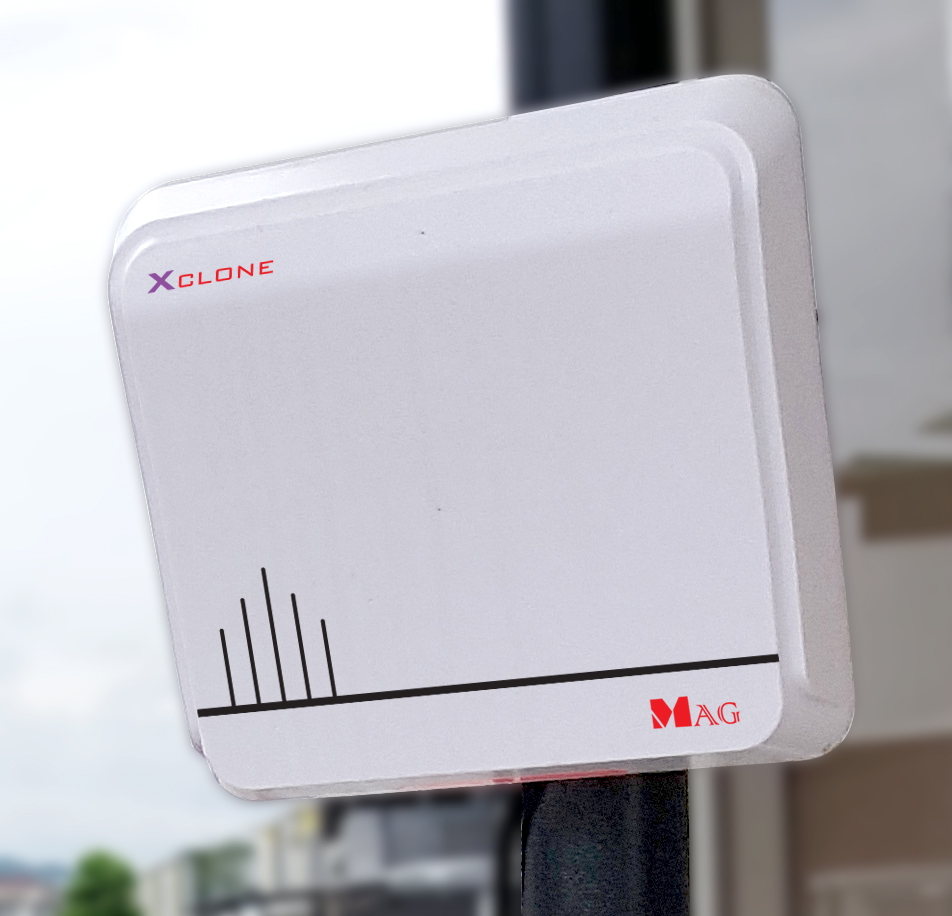 Please insist to purchase original MAG long range reader to ensure:
1. Product quality and reading range performance assurance.
2. Warranty assurance.
3. Reasonable price.
4. Local spare part availability.
5. Local technical support.
MAG is your wise choice for complete long range parking access system from a single supplier.