With the common occurrence of burglary and theft in Malaysia, it is crucial to safeguard your family and assets from the dangers that follow. One way to do so is to install a home alarm system in your house. However, many people disregard the idea, thinking that the cost of alarm system installation is too expensive. Without a home alarm system, you'll be losing so much more than a few thousand ringgit. Hence, installing a home alarm system is quite important because anyone can be a victim of burglary.
Planning to install a home alarm system? We offers high-grade home alarm systems from Canadian brand, Paradox for various home alarm system needs. The home alarm system price is inclusive of the product and installation services, and the price range is from RM 1,800 to RM 8,000 depending on the package you choose. Every package covers a different number of zones, so you can choose one that suits your preference. Installer technicians handle the list of things from A to Z when it comes to your home alarm system installation, therefore you do not have to worry one single bit about it.
Following is the common supply and install price offered by our dealers for Paradox alarm system: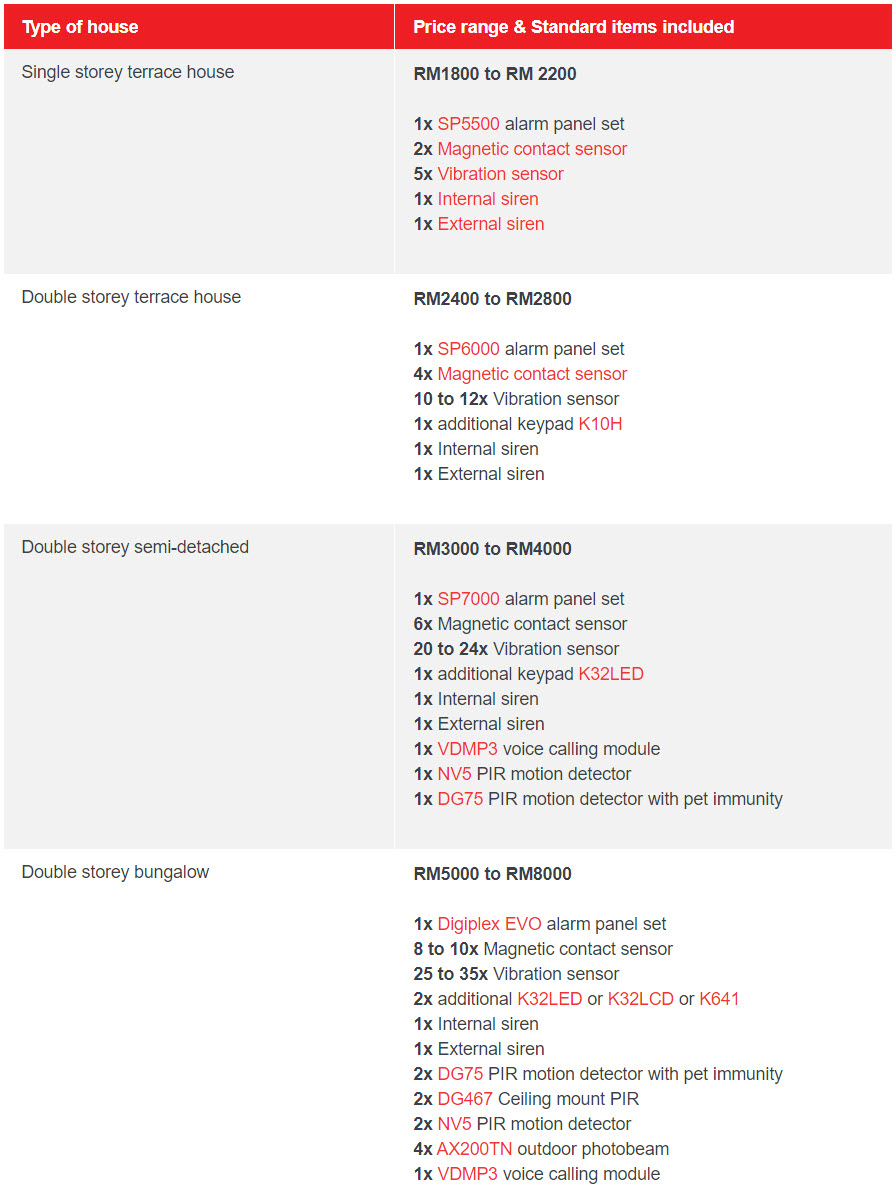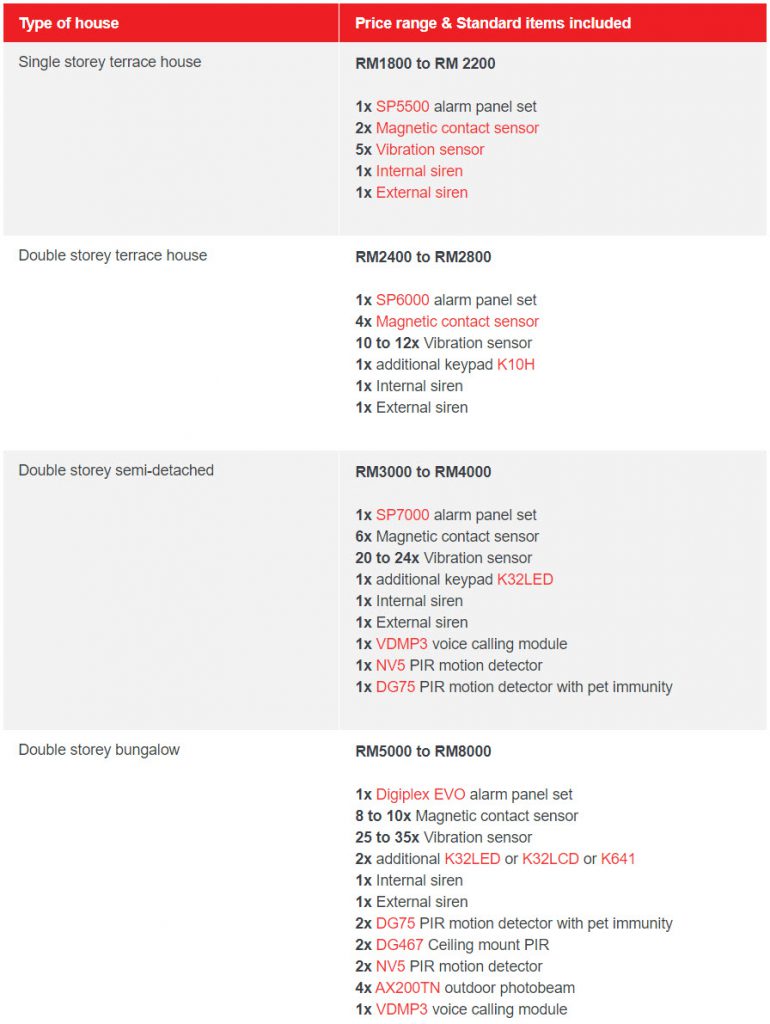 You may add on following communicator modules:
a) IP150
This is an internet module that connect alarm panel to internet. You can purchase Insite-Gold mobile aps that allows you to control Paradox alarms system from the mobile aps.
Price: RM490
b) VDMP3
This is a voice calling module. It allow the panel to send voice notification to you on which zone triggered. This voice module also allowed you to arm and disarm the alarm system by pressing number on your phone.
Price: RM390
c) PCS250
This is a GSM module. For house that does not have phone line, PCS250 connect the alarm panel to GSM network. You need to insert a SIM card into PCS250.
Price: RM1000

A home alarm system installation includes components like the panel, internal/ external sirens, motion detectors, vibration sensor, panic button, smoke detector, keypad, ceiling mount detector, photo beam, roller shutter magnetic contact etc. The components in each package vary accordingly. You may be confused with all the zones and points in the house, but our professional dealer will be able to properly install them for you. Be it the ceiling, window, garage or doors, we'll take care of it.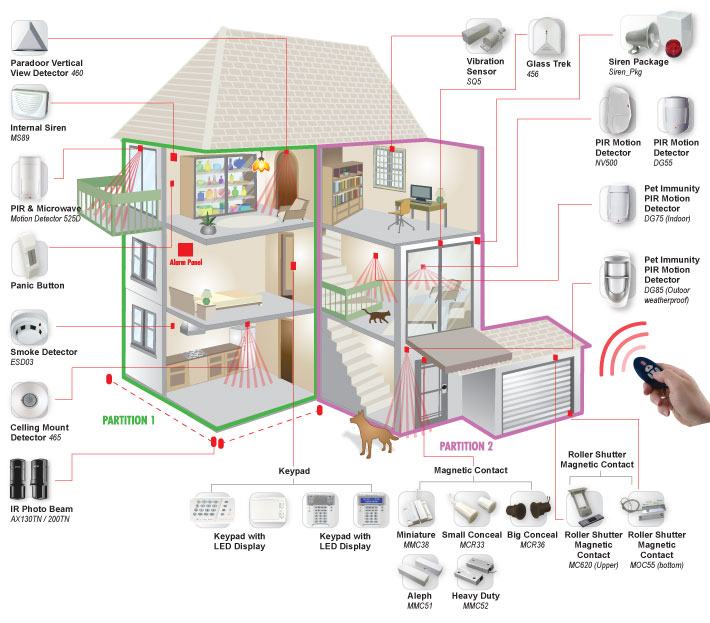 The cost of the Paradox home alarm system comes with its advantages. It allows users to secure 2 areas with one system. Therefore, you can actually disarm one part of your house while other sections remain armed. If the alarm in any zone is triggered, alarm panel will call out to your phone to inform which zone is triggered. If your house is situation in an area where there is no phone line, you may add a GSM module that will call your phone via SIM card. Additional internet module can purchased to allow you to receive notification via Paradox alarm mobile apps – Insite-Gold. You can arm or disarm your Paradox alarm system from the mobile apps. Paradox home alarm system enables users to check the current alarm status and control the alarm using the internet, so it doesn't matter if you're in Malaysia or abroad.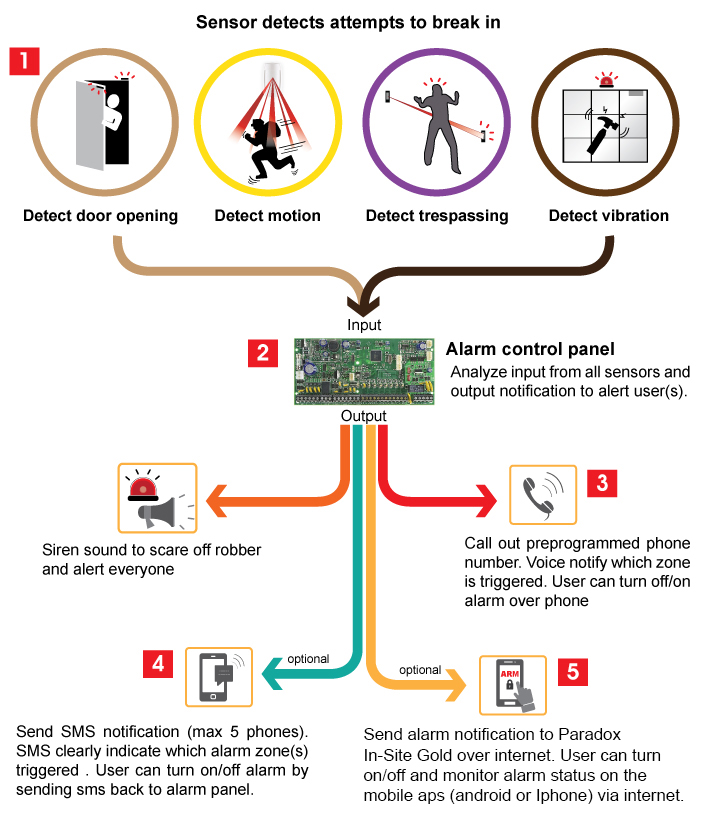 It's better to install an alarm system for your home in Malaysia before it's too late. The price of the home alarm system installation is so much smaller compared to the loss you may face in a case of burglary or theft. Your house is a vulnerable target especially during long holiday seasons like Hari Raya. Comparing CCTV and Autogate, burglar alarm system in Malaysia is the first security system that a house should install. The objective of the good and properly installed alarm system is to prevent robbers from entering your house. Installing CCTV only is no longer sufficient.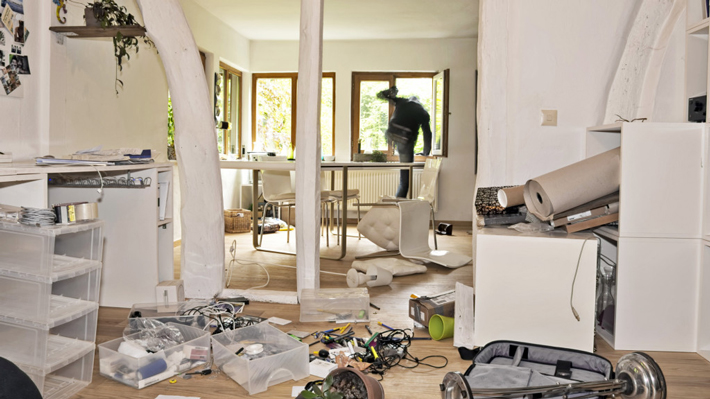 You should choose a reputable and proven alarm system brand to protect what matter the most to you. Would you put the safety of the life of you and your loved on on a cheap alarm system? Paradox Canada has been around since 1989. Paradox proven system has been sold to more than 100 countries in last 29 years. Paradox is not focused on sales or short term profit as some of the big public listed brand. They invest heavily into research and development to ensure your safety is their utmost objective.
Paradox Canada is to 10 alarm system in the world offering the most reliable protection as affordable price. Paradox is for people like you, people who require piece of mind along with the very best technology has to offer and still easily affordable.
Call us now for more enquires on home alarm system installation in Malaysia!