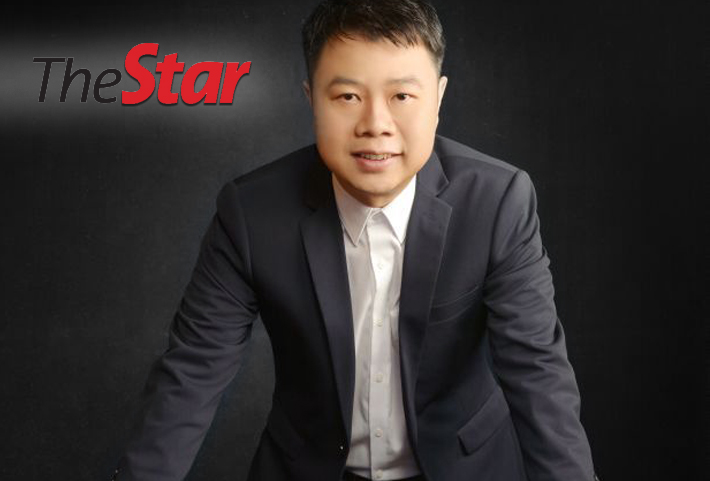 FINDING SECURITY IN UNCERTAIN TIMES.
Through the decades, a small-scale family business providing autogate systems has evolved into a company that specialises in complete solutions in security and automation systems.
Founded in 1980 by the Low family's patriarch, Magnet Security and Automation Sdn Bhd (MAG) now meets the needs of the Malaysian and South-East Asian markets.
"Over the years we have been selling stand-alone products, which sometimes can be a little infuriating for some of our clients, " said MAG chief executive officer Jimmy Low, who is the successor and son of the founder.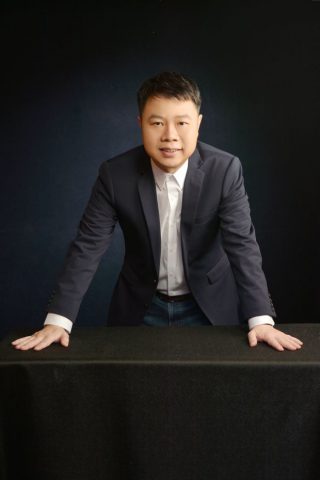 "We strive to stay at the leading edge of new technology," said Jimmy Low.
He shared that the company aspired to be different which also happens to be part of its ethos.
"With market insights, we saw an opportunity to provide a holistic solution by integrating relevant products into one solution for our customers such as dealers, office project managers, building consultants and end consumers.
We have progressed from just providing standalone products to a comprehensive, integrated solution for three key target areas such as MAG Guardhouse Solution, MAG Building Solution and MAG House Solution, " he added.
MAG has also expanded its services to selecting, designing, and building solutions to ensure customers' peace of mind.
With some 238 projects under its belt, MAG has racked up a diversified portfolio of clients that includes buildings, properties with guardhouses and even homes.
Prominent landmarks protected by its business solutions are Hospital Universiti Kebangsaan Malaysia (HUKM) in Cheras, KL, the Immigration checkpoint in Bukit Kayu Hitam and Sarawak Energy Green building.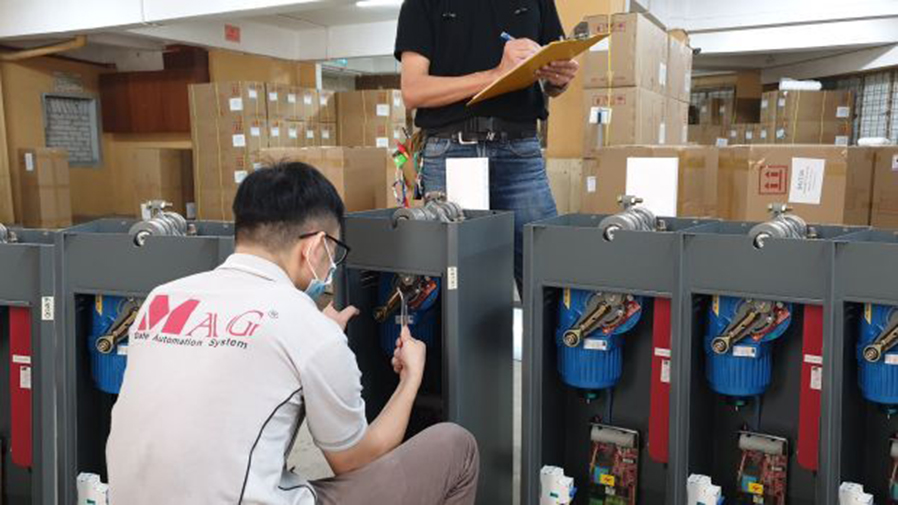 Magnet Security and Automation Sdn Bhd's quality control team at work to ensure every product complies to the stringent quality requirement of ISO9001:2015.
Low stressed the importance of a team that shared similar aspirations with the company.
"Our i-Magnet Cares service ensures that we can resolve dealers technical and warranty inquiries in the shortest time possible, " he added.
With a robust network of over 1,500 dealers, MAG is fully equipped with the necessary technical and product knowledge to serve customers.
"We strive to stay at the leading edge of new technology, and we work hard to make sure that our clients receive the full benefits of this new technology, " he said.
Rolling with the times
With Malaysians working from home and office buildings remaining vacant in the wake of the movement control order (MCO), Low believes that this raises security concerns.
"A lot of valuable equipment and items are now left in empty buildings and are susceptible to theft and vandalism.
Integrated security solutions with advanced control software for seamless surveillance management.
"It is necessary for business owners and building managers to make sure their occupant's valuables are protected, " said Low.
With an integrated security system, this can be done while away from workplaces, he stressed.
This would grant business and factory operators greater control over the building's security to make operations easier and more effective.
"Operating from a centralised location, our software can integrate all security systems within the building as well as its remote branches ensuring greater safety and peace of mind, " he added.
Jimmy believes that by filtering out people at building entrances, 90% of security threats could be effectively eliminated.
The MagEtegra is one of its well-known security software suites that monitors tenants and visitors entering a building.
Door, parking, lift and pedestrian gate access as well as multifunction surveillance cameras (CCTV) and timed attendance are all managed from a single platform.
The software suite is user-friendly, making it suitable for small offices and powerful enough to manage security for an entire building.
Keeping communities safe and secure
Low shared that working from home is turning homes into primary workspaces and this could have its own set of shortcomings.
According to the Malaysia 2020 Crime and Safety report, residential break-ins are common and single-occupant homes are the most targeted.
Gated high-rise apartment complexes with 24-hour guards and electronic access control systems have a much lower burglary rate.
For residents in gated communities, MAG's guardhouse solution helps streamline visitor registration and resident gate access to ensure effective surveillance of security personnel.
Residents would also benefit from the long-range reader, where entering and exiting their gated homes would be a smooth experience.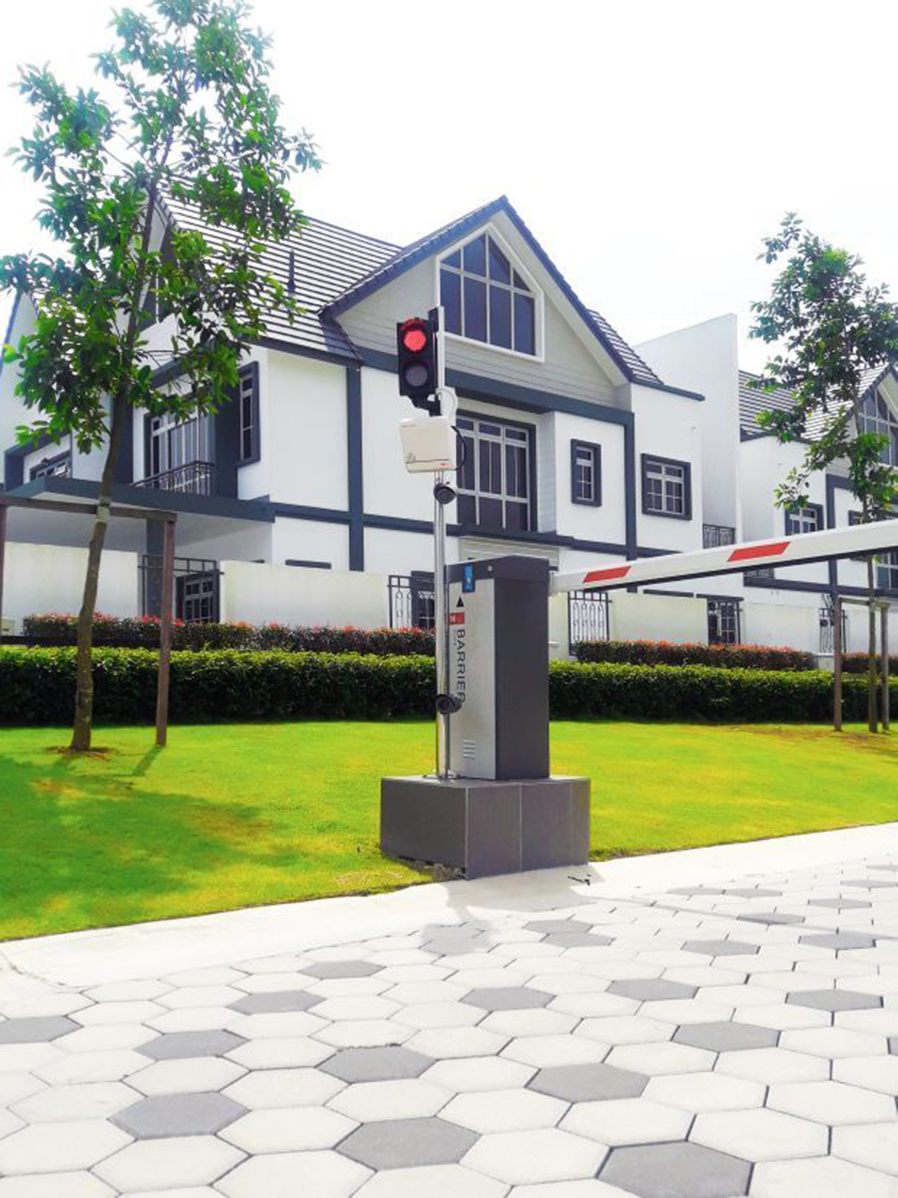 Magnet Security and Automation Sdn Bhd's latest Xclone long range reader with encrypted access card helps increase security by preventing access cards to be cloned.
Furthermore, the MAG House Solution is equipped with end-to-end product offerings for convenient security with autogate systems, enhanced CCTV, burglar alarm and motion detector.
"With media reports highlighting that most burglaries happen at night, installing a CCTV that shows clear video straight to your mobile phone is good evidence for the authorities.
"However, an advanced alarm system and motion detector installed around your house compound is sometimes good enough to scare off robbers before they even touch the walls of a home, " said Low.
To keep safe and protected at your convenience, find out more about security and automation solutions on MAG's website. For quick updates, visit their social media platforms Facebook, Instagram and LinkedIn.