Description
Special feature:
See entire space with only 1 camera
Sometimes, the way CCTV cameras installed not able to see the blind spot especially at warehouses or minimarket where there are lots of racks. You may require additional cameras in order to see the entire space.
MAG IP CCTV with fisheye allows you to see the entire space with only 1 camera. The most important is that our fisheye camera can dewarp up to 8 different scenes using the NVR to see more details in specific areas. No more blind spot! Furthermore, our fisheye camera has ultra wide-angle lens that can be placed in the center of a room on the ceiling or up high on a wall to have the 360° coverage area view. The built-in omnidirectional microphone inside the fisheye camera allows audio recording. This can help you better monitoring when you can see and hear the conversation happening at the scene.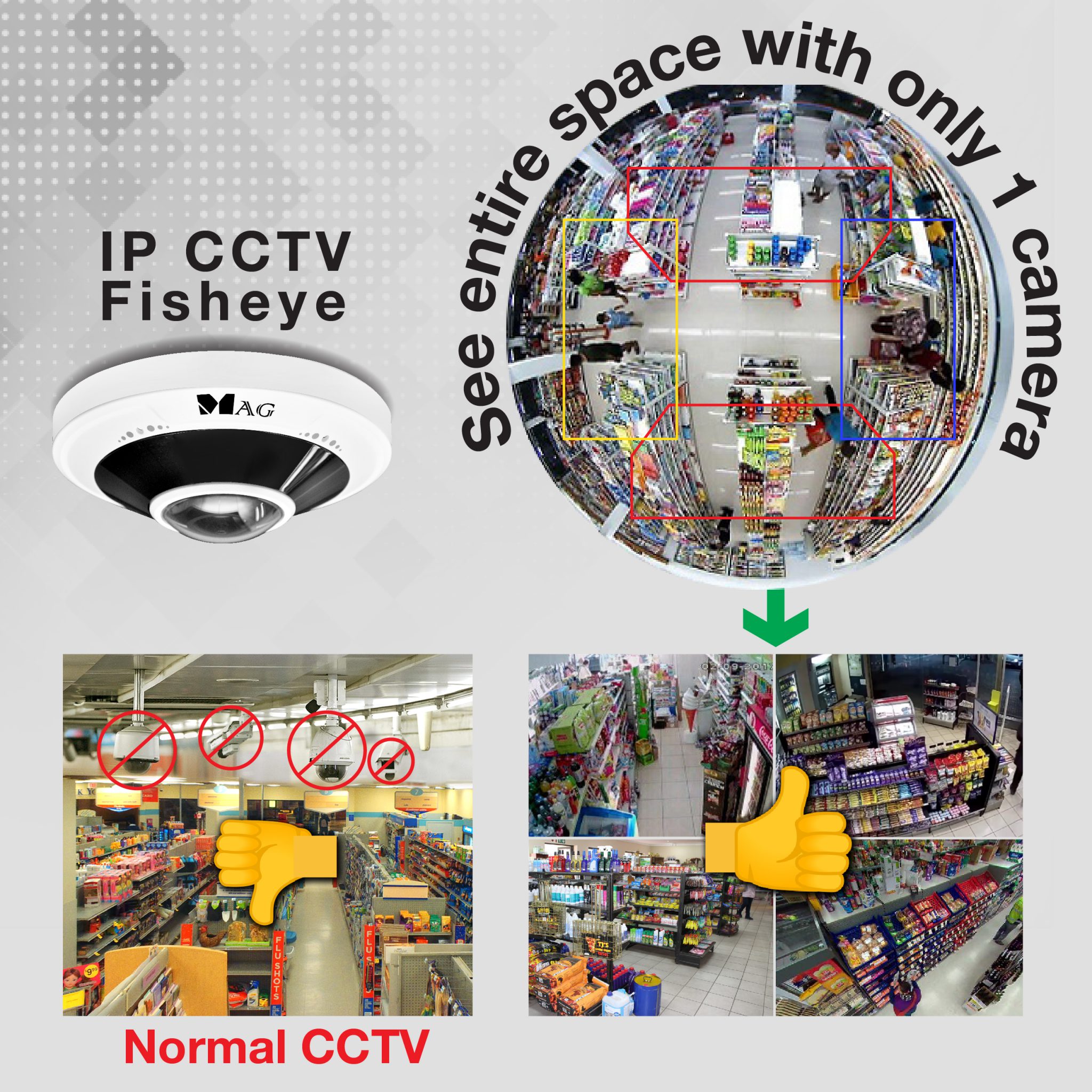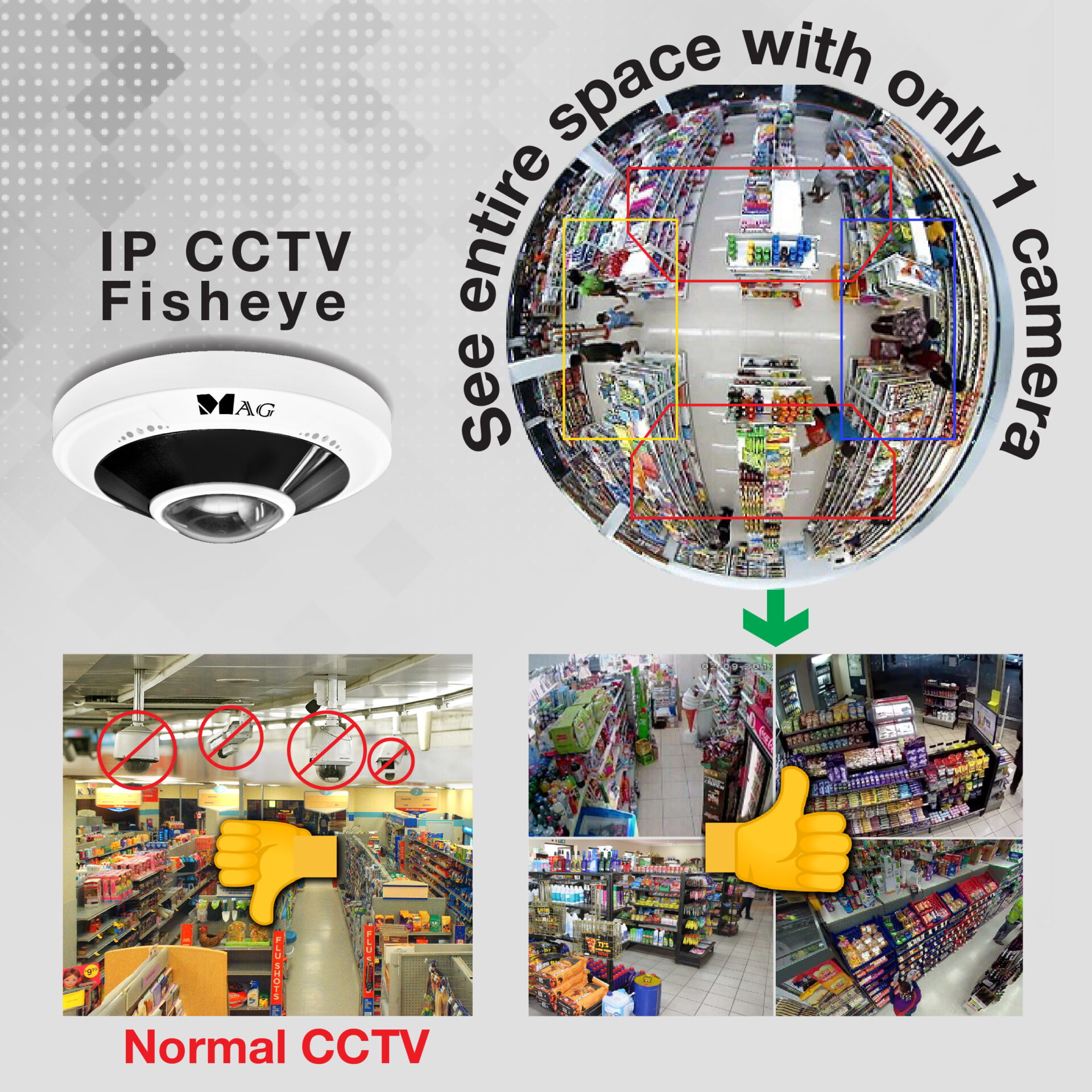 Feature highlights:
Optics
Ultra wide angle lens, 180° panoramic image
Smart IR, Up to 10m (33ft) IR distance
2D/3D DNR (Digital Noise Reduction)
Compression
Ultra 265, H.264, MJPEG
Built-in omni directional microphone
Triple stream (3 panoramic view)
Network
Structure
Support PoE power supply
Wide temperature range: -40°C ~ 60°C (-40°F ~ 140°F)
Wide voltage range of ±25%
IP66
IK10
Specification: