Description
You are looking for professional security software to manage offices, buildings, factories or multiple branches while still staying within a limited budget. Most premium brand software comes with a high price tag, limited hardware/user licensing and expensive support service contracts.
Why pay when you can get free software?
Typical free software might not offer sufficient functions or multiple roles to manage the entire building or multiple branches effectively. Our offering matches closely with other premium international brands at fractional of their price because we want to make advance security to be more affordable. And best of all is that we offer FREE lifetime support without any expensive contract.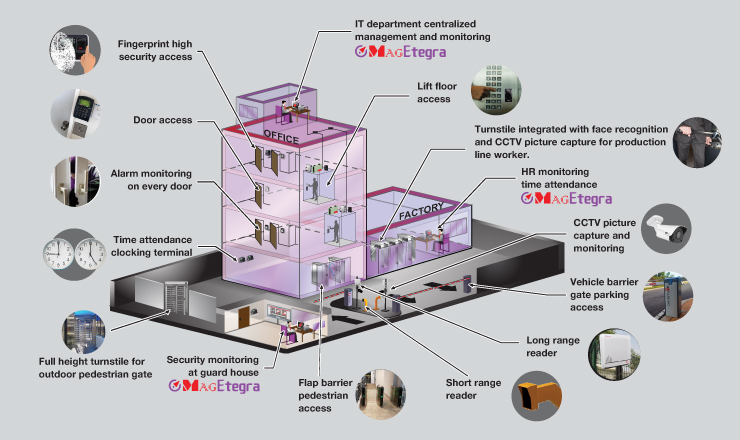 What is the difference compared to the Pro-Basic version?
The Pro Advance is designed for big offices, buildings and factories. Support more than 8 cameras for picture capture function. Maximum features of our access control system include global anti-passback and E-map. Connect hardware and PC from multi-branch over the internet (WAN) instead of limited to LAN.
Ultimate flexibility
⦁ Mix face recognition, fingerprint, EM, Mifare and Desfire card multiple technologies within the same software
⦁ Connect to hardware from anywhere in the world over fast internet
⦁ Multiple users can manage simultaneously from anywhere in the world over fast internet
⦁ On-prem localized branch management while still allowing centralized control from headquarter.
All in one software
It extends the SOYAL card and MAG face recognition reader's functionality to the next level with integrated CCTV surveillance and time attendance functions. ME-ACS Pro-Advance is fully loaded with powerful features into a single platform to achieve centralized security, surveillance, E-map and attendance management for small to big business operations.
Advanced does not mean complicated
Easily enroll your face over webcam on your PC at the top floor instead of the hassle of enrolling in front of the face recognition reader on the ground floor. Tap at any reader to add new cards without typing in the long card number. Clean GUI simple enough for an admin clerk with minimum IT knowledge yet powerful enough to manage the entire building.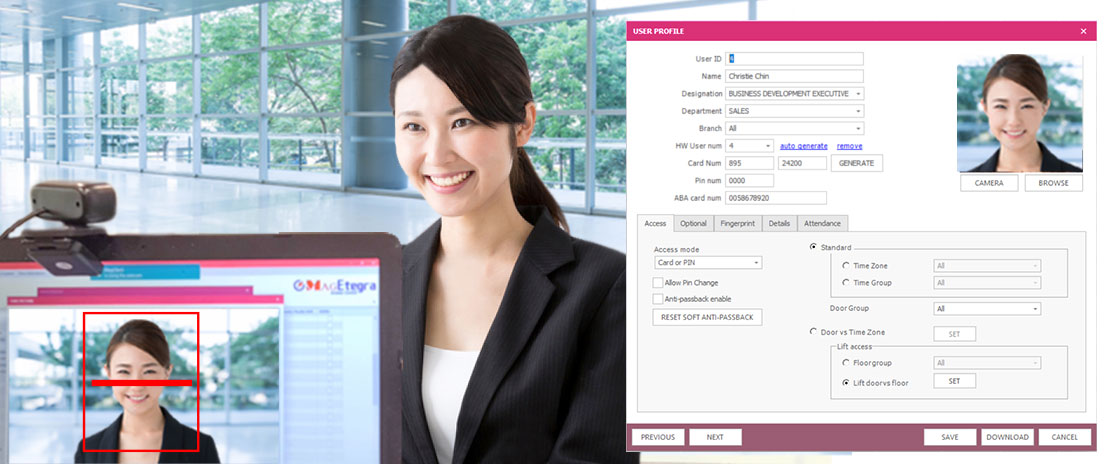 Search evidence faster
Extensive report filters avoid tiring eyes of going through a long list of events. You can compare multiple events with captured CCTV pictures side by side to get a better idea of what happened. IT savvy users can construct multi-stage filters as shown below to help narrow down the possibilities at lightning speed.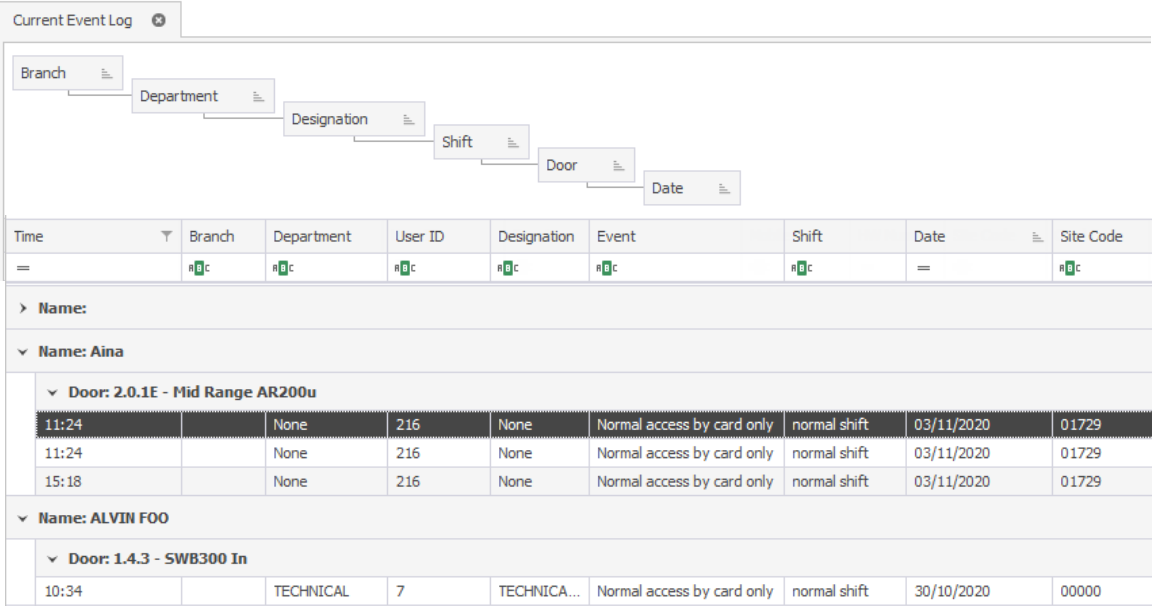 More efficient risk management
Area control track if everyone arrived safely at the assembly point outside of the building during an emergency. E-map, alarm audit, CCTV picture capture and CCTV 2 way audio help security guards respond to threats faster.
Fulfilling your need is important to us
You can integrate any customization easily to our Microsoft SQL open database for retrieving events or controlling all our hardware without any SDK. You can configure any field arrangements by yourself and import/export to most HR software without any expensive customization. Feel free to talk to us for any special customization at an additional cost.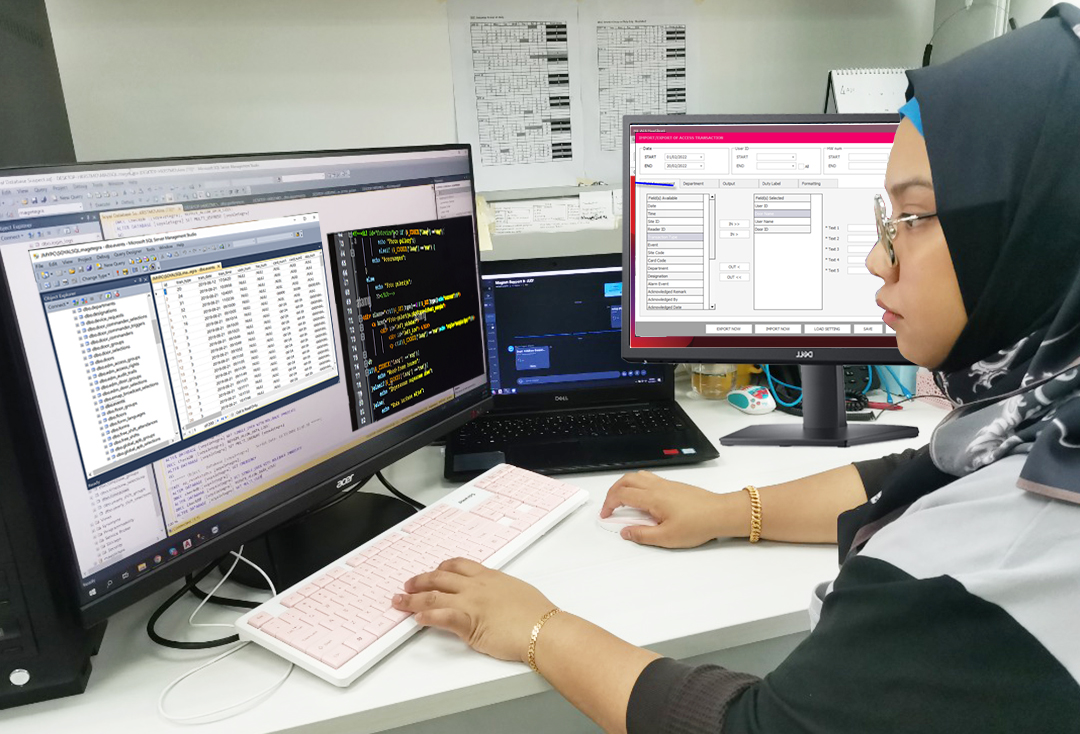 Your data is best safe with you
You do not really know who is behind the cloud server hosting all your building access control permission rights. ME-ACS local PC installation approach gives you better control over who can access your security data within your organization.
Don't get stuck with outdated technology
You might want to add new readers after a few years. Enjoy the benefit offered of our latest new reader while still being backward compatible with the existing one. Our R&D continuously improves our hardware and software to bring the best to you. Click below for our full building security solution.
We are always here to help
Video tutorial is available on our website to cover most basic functions. We have a wide dealer network backup by our strong support team to serve you. Full documentation in our Download Center empowers our dealer to solve your problems faster. You can always send your enquiry through our website for a fast assistant.