Description
Are you are looking for a professional yet simplified access control system for your office and factory? You have looked at many free software, but it is limited to only a single PC which is inconvenient to assign different admin roles for security, attendance and maintenance. The price tag for more advanced software is out of your budget.
Why pay when you can get free software?
Typical free software might not offer sufficient functions or multiple roles to manage the entire building effectively. Our offering matches closely with other premium international brands at fractional of their price because we want to make advance security to be more affordable. And best of all is that we offer FREE lifetime support without any expensive contract.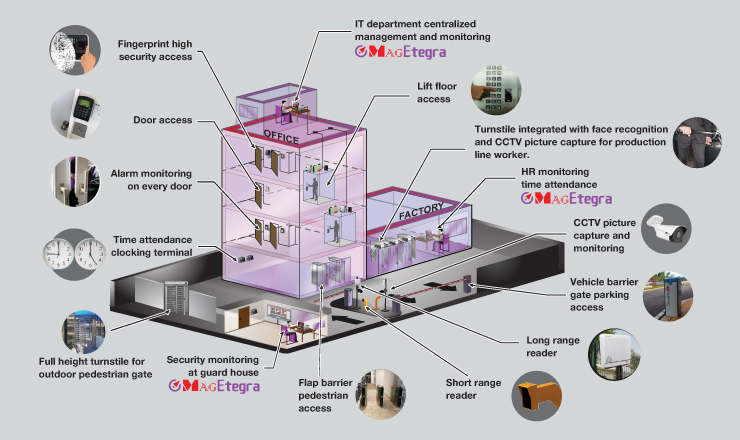 What is the difference compared to the Standard version?
The Pro Basic version is designed for mid-office, building and factory. You can connect as many controllers to unlimited communication ports connecting over a LAN network. Allow multiple cards per user. Support picture captures up to 8 x CCTV camera.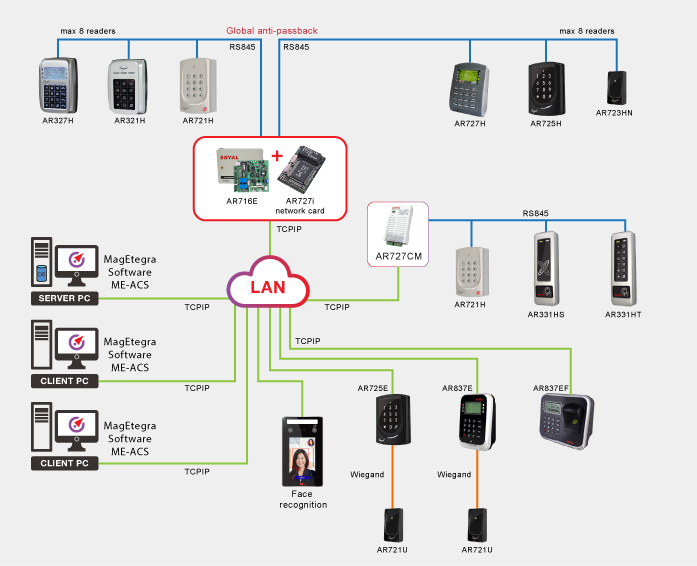 All in one software
It extends the SOYAL card and MAG face recognition reader's functionality to the next level with integrated CCTV surveillance and time attendance functions. ME-ACS Pro-Basic is fully loaded with powerful features into a single platform to achieve centralized security, surveillance and attendance management for small to big business operations.
Increase your staff productivity
You can assign a weekly, flexible weekly, yearly and free shift to different roles in your organization that matches their work time pattern more closely. 4 break times and over mid-night shift offer more flexibility. Click on the video below to see how easy is our time attendance report.
Building security is not a 1 person job
Multiple Client PC within the LAN network can access different authorized functions simultaneously to manage the building security and time attendance. The building security guard, manager, HR, facility maintenance, administrator, IT, operation and CEO can work together to fulfill the monitoring, user security level, productivity, hardware and maintenance role.

See it to know it better
You can capture the picture of every entry and exit via a CCTV camera. All captured picture is associated with each event as visual evidence.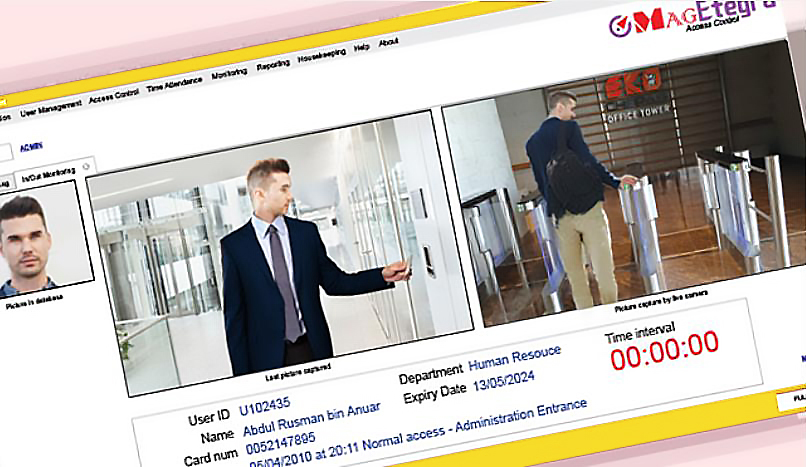 Don't get stuck with outdated technology
You might want to add new readers after a few years. Enjoy the benefit offered of our latest new reader while still being backward compatible with the existing one. Click below for our full building security solution.
We are always here to help
Video tutorial is available on our website to cover most basic functions. We have a wide dealer network backup by our strong support team to serve you. Full documentation in our Download Center empowers our dealer to solve your problems faster. You can always send your enquiry through our website for a fast assistant.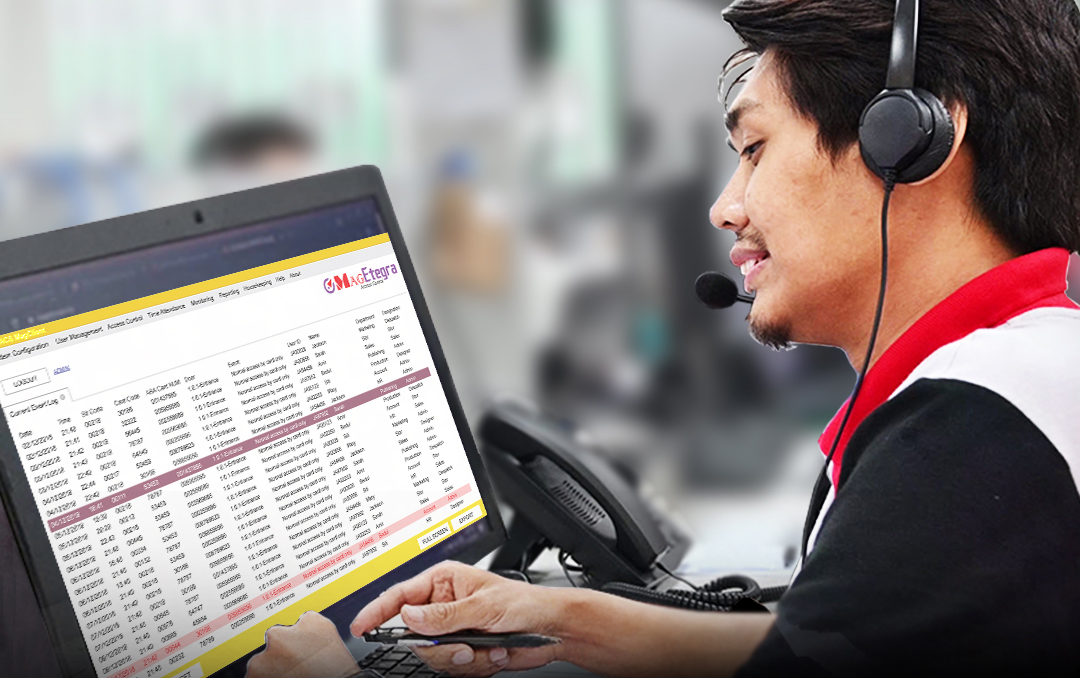 Upgrade anytime
As your business grows, you can just upgrade the new license serial number to open up more functions without reinstalling the software. Click here to learn how can our Pro-Advance paid version help you more.