Description
Special features:
Record 4x longer than normal CCTV
The most common problem of normal NVR is not enough space to store the video footage. When there is not enough space, the old video footage will automatically overwrite and you will feel more frustrated if the video footage you are looking for is no longer there and what if that moment is very critical as video evidence for an incident?
MAG NVR featuring Ultra 265 technology allows you to record 4x longer than a normal CCTV. It means at the same number of harddisk, you would be able to record a longer video, thus you will never miss video footage in any incidents. For example, with a 2MP IP camera, 4 channel NVR, and 1 unit 4TB harddisk, it can store video up to 3 months.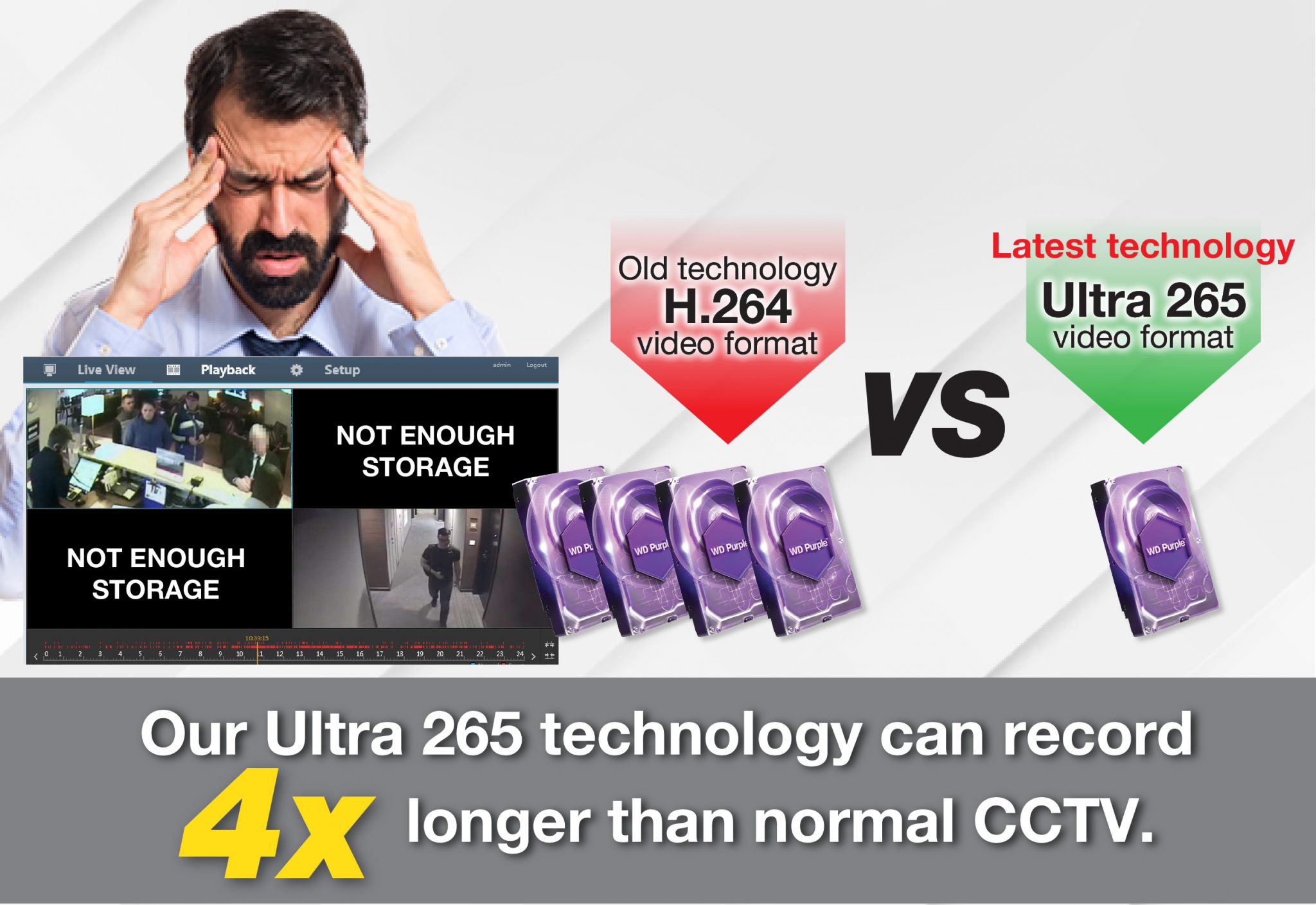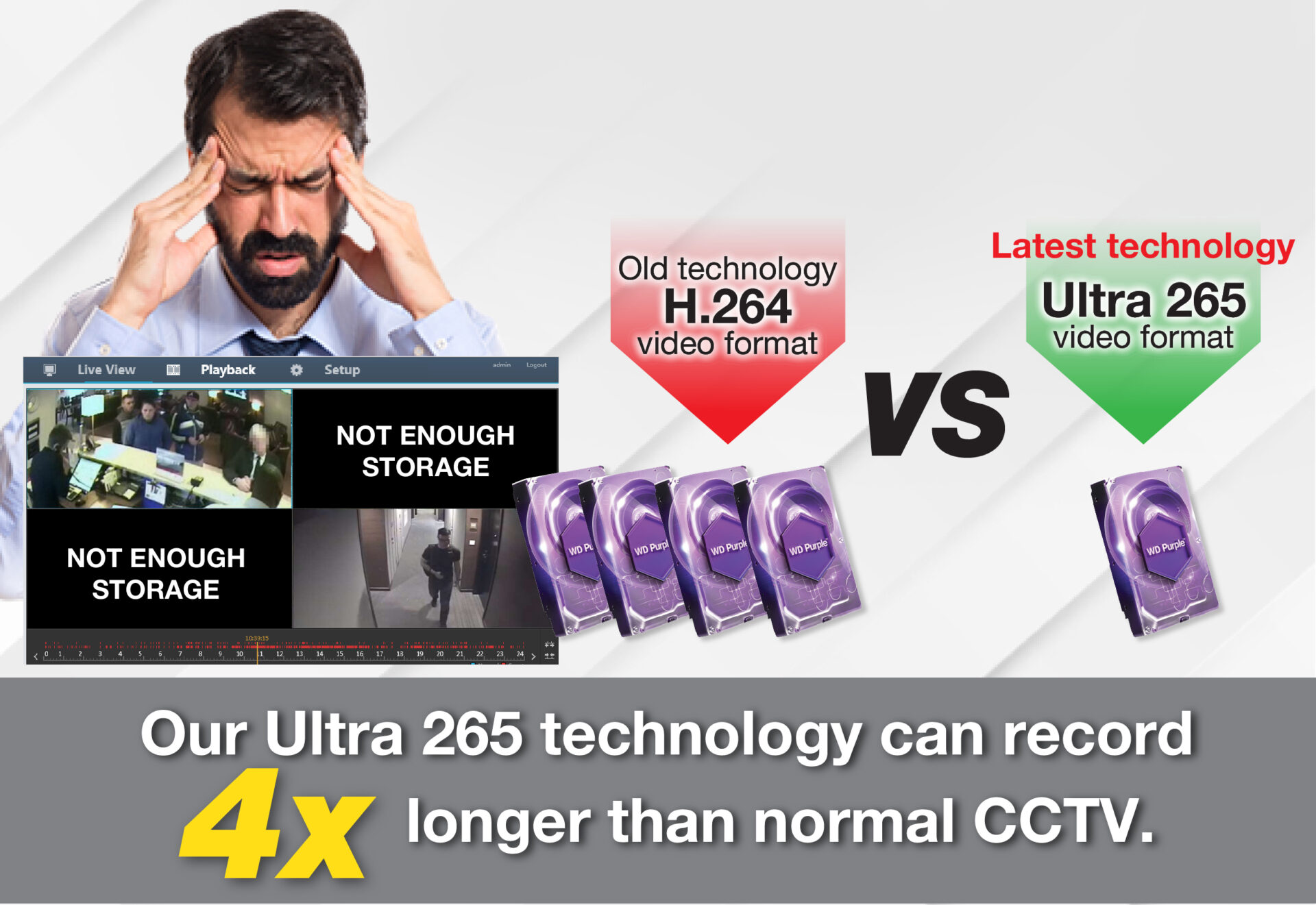 MAG IP CCTV comes with free download GuardViewer mobile apps that allow you to monitor your premise 24/7 remotely from anywhere and anytime at your convenience. You can playback the video and set an alarm notification.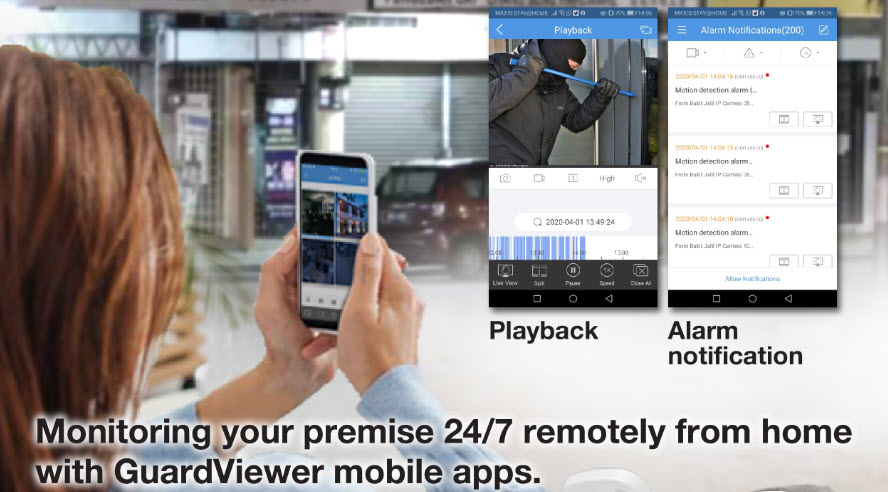 Standard features:
Support Ultra265/H.265/H.264 video formats
8/16-channel input
Plug & Play with 8/16 independent PoE network interfaces
Third-party IP cameras supported with ONVIF conformance: Profile S, Profile G, Profile T
Support HDMI and VGA simultaneous output
Up to 8 Megapixels resolution recording
2 SATA HDDs, up to 10TB for each HDD
ANR technology to enhance the storage reliability when the network is disconnected
Support cloud upgrade
Start enjoying better image quality, higher resolution and more convenient wiring today. Click here to contact us now for more info.
If you are not ready to buy now, click here to learn about the 4 common problems of IP based CCTV system to help you make a wise choice.
Specification: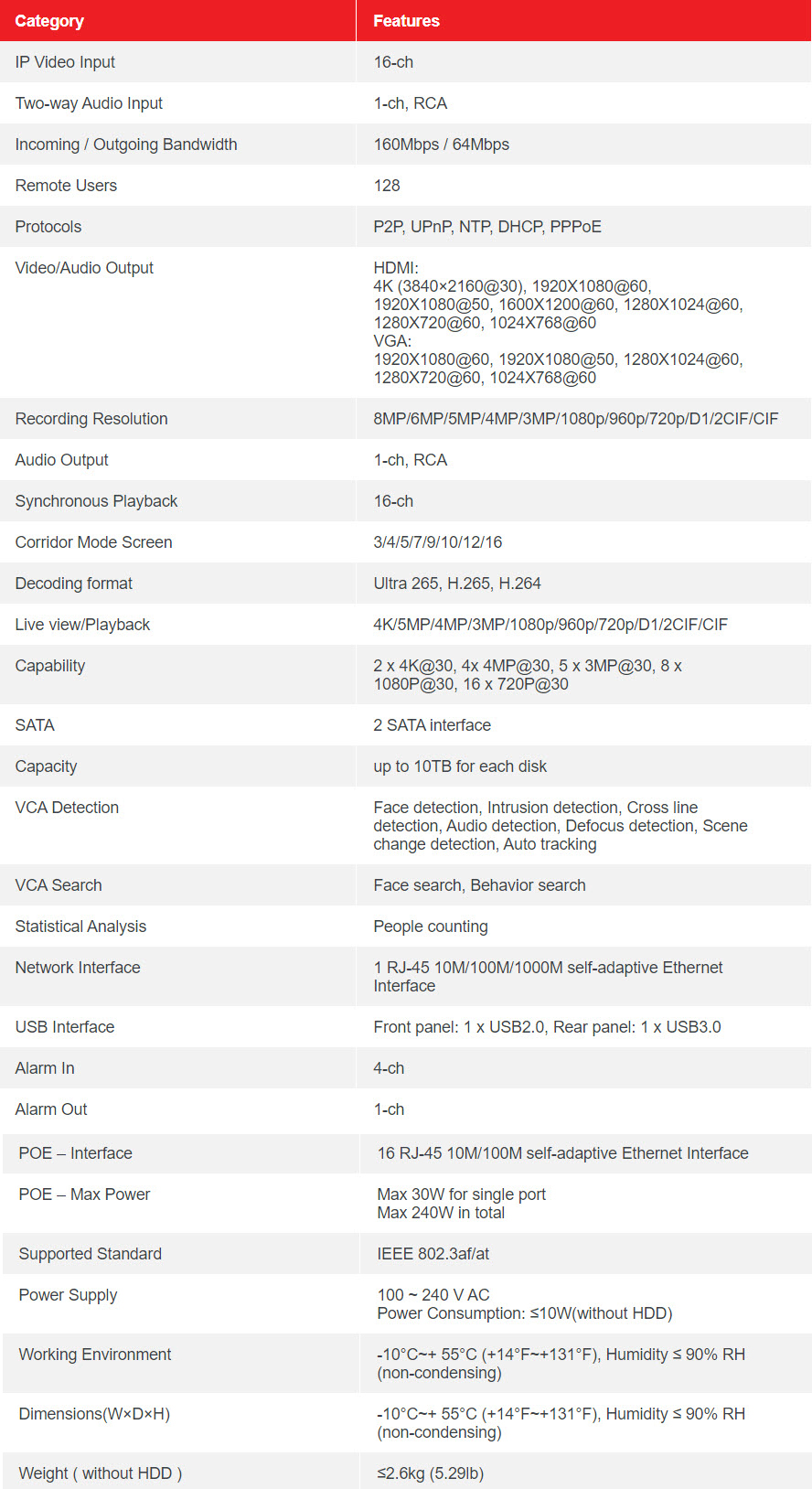 Click here to choose the IP CCTV solutions that lower the IP camera and NVR price when purchased as a package.