NVR780 – WIRELESS DUAL SIDE PIR MOTION SENSOR
NVR780 is an WIRELESS outdoor passive infrared detector which offers dual side protection with 40KG pet immunity. It immediately trigger Paradox alarm panel via wireless data on burglar first attempt touching windows or door from outside. NVR780 is easy to install because it does not need any wiring and runs on battery.
Download:
Brochure
Quick Guide
How to use: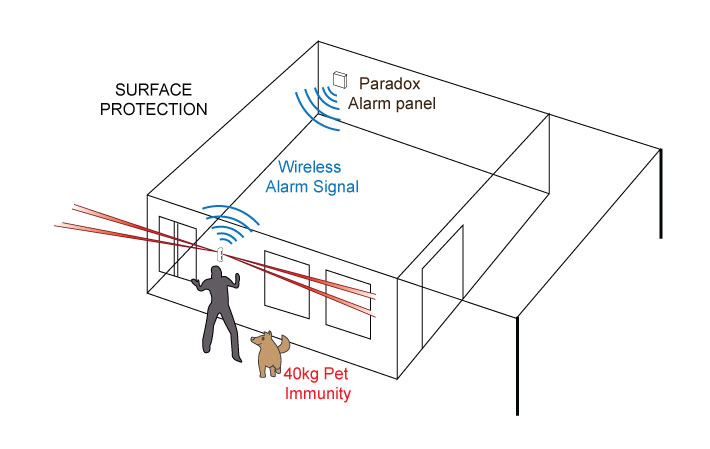 Price: Contact a local reseller.
Description
Features:
Specification: