Description
You are looking to buy a premium imported alarm system for your modern designed house or office. There are many choices on the Internet but you are worried about their local after-sales service and warranty. There might not be sufficiently well-trained local installers that support the brand.
We are here to help
MAG has been partnering with Paradox Canada for more than 10 years in Malaysia. Most warranty items can be repaired locally. Our authorized dealer backup by our strong support team can resolve any after-sales issue fast to keep your loved ones safe all the time.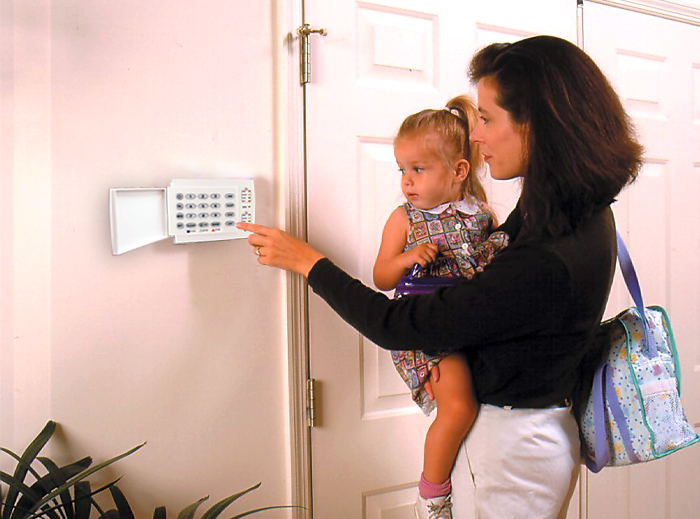 When security matters the most
The Paradox is one of the top 10 alarm brands in the world offering a full solution of the alarm panel, keypad and motion detectors with patented technology to ensure your peace of mind. Adding an NV780 dual side motion detector will trigger the alarm to scare off the burglar as soon as he touches the wall.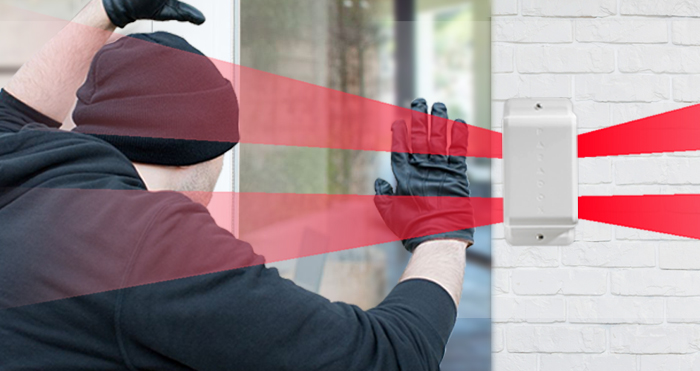 Stay protected all the time
Unlike most of the other alarm brand's mobile apps, Paradox's Insite Gold allows you to bypass the failure zone and still arm the system. You know exactly which zone is triggered with instant push notification to your mobile phone.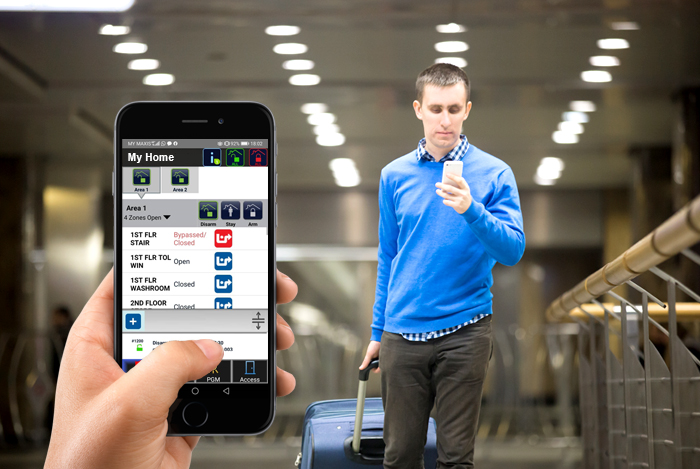 How does it work?
This basic package is just to get you started. You can always upgrade to an LCD keypad, add more motion detectors or photo beam to further enhance its security level.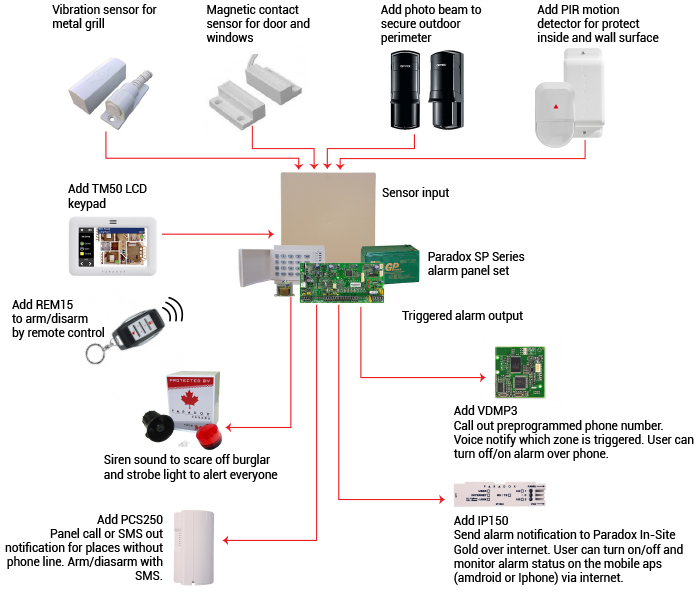 Connect to the internet through Wifi
You just need to add a wireless AP point nearby IP150 in the panel. Connect to your Wifi router at home or office. Then just follow the steps here to set up Insite Gold on your mobile.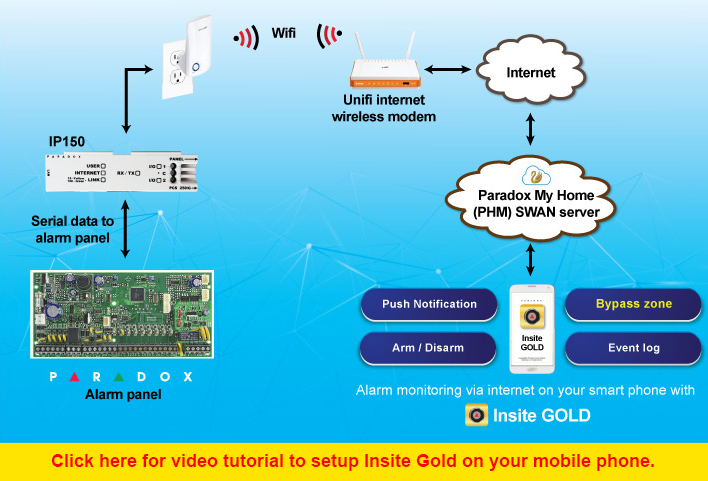 It's like 2 alarm panels in 1
You can protect two independent partition areas at the same location. The maid can disarm the maid's room, kitchen and dining area (first partition) to do house chores early in the morning while the whole house perimeter (second partition) is still armed and protected.
Maximum value for your money
Paradox is loaded with features to ensure your get the best deal.
Arm or disarm with a single touch
Activate door chiming to notify you when someone enters or leaves an area
Can bypass one area to give access to maintenance workers while keeping other areas protected
Backlit keys on the keypad to inform you at a glance of your alarm status
The panic function allows you to trigger the alarm at any time when you feel the threat
Built-in phone auto-dialer to call out to CMS for help
Sleek new design with attractive keypads enhance any decoration
Large, soft keys make using your system easy for your entire family.
Improved lightning protection
Intellizones technology to prevent false alarm
Start enjoying the benefit of the best security technology from Canada. Click here to contact us now for more info.
If you are not ready to buy now, click here to learn about 4 common problems of burglar alarm system to help you make wise choice.