Description
Most of the systems nowadays will have a big motor below or beside the gate that looks bulky. What if your gate can look nicer with an almost "invisible" autogate system? You are also concern about the after-sales service, spare parts and quality of the product.
Bigger is better
An extensive gear drive system fully submerged in an oil bath allows the system to last for years to come. A big solenoid lock at the center of the gate will ensure 100% absolute protection from any unauthorized attempt to open the gate.
What makes us different?
Revolutionary – 8 springs anti-crush (8-SAC) clutch mechanism. This unique slip-clutch mechanism automatically suspends the gate's movement if it encounters an obstacle such as a vehicle, human and animal in its traveling path while still be able to maintain smooth and powerful gate movement.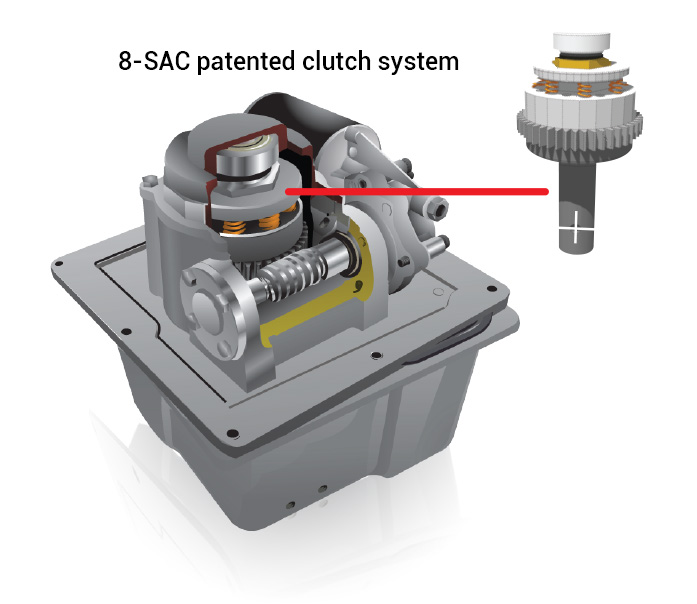 This is very important to protect the safety of the user and avoid the motor overloading itself (longer lifetime for motor). Also available is SW200P2 – the premium version that uses a more advanced controller for better protection against lightning and higher performance (up to 5 amp).
MAG actuator advanced drive mechanism and the clutch system are patented in the UK (GB2153004) and Malaysia (MY100065A). MAG is the first and original system in the world that has this patented technology.
Fix your gate faster
We understand how inconvenient it is to get out of your car during rainy days when the autogate is down. MAG offers full spare parts locally to ensure your gate is up and running in the shortest time possible.
Start enjoying the beauty of an "invisible" autogate system while still staying within your limited budget today. Click here to contact us now for more information.
If you are not ready to buy now, click here to learn about the 4 common problems of autogate system to help you make a wise choice.
Quantity
Equipment
1 pair
MAG actuator motor (c/w solenoid lock, stopper, manual release key, wall-plug, bracket)
1 set
Panel set included
- 1 nos PVC Box
- 1 nos MW221 Panel
- 1 nos Transformer 4 amp

1 set
Remote control (3transmitter, 1receiver)