Depending on your premise and your needs, CCTV video resolutions can be a key factor for your CCTV requirements. QCIF videos are lowest in quality with pixels of 176 x 120, and 5MP videos are the highest with pixels of 2592 x 1944. Of course, it's best to get CCTV with high pixels because it's definitely clearer. Even when you zoom into a video showing the back of a car from a distance, you'll still be able to see its car plate number.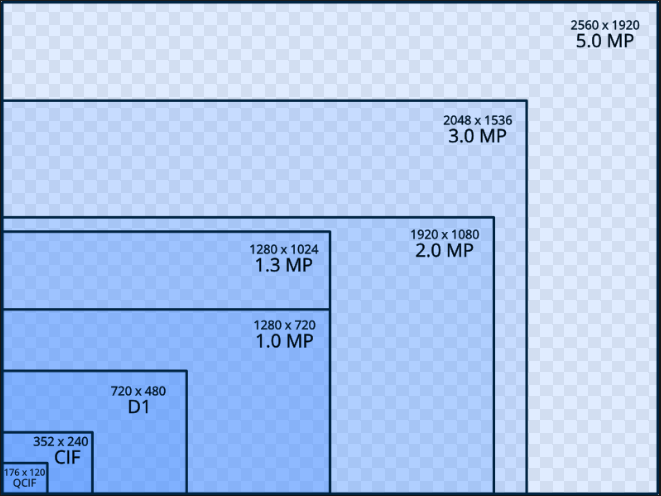 ]
Typically, the MAG 5MP CCTV camera has a high resolution of 2560*1920. Every added pixel of the 5 megapixel cameras will improve the image clarity. So the MAG 5MP CCTV camera is ideal to be used outdoors for clear recognition of human faces and plate number, or mounted in high positions for rich details of far-away objects.
Is the MAG 5MP CCTV camera worth your investment? The answer is an absolute YES.
MAG 5MP CCTV camera captures much clearer images and zoom in details
You know the human face and license plate recognition requires extremely high resolution and a good angle to catch them. Thus, MAG 5MP CCTV cameras provide you the best possibility to get what you need.
If your house was unfortunately suffered from burglars, break-ins or thefts, isn't it just a pity that the camera footage is useless? What's the point of having a CCTV camera if it tells you nothing?
See the different here!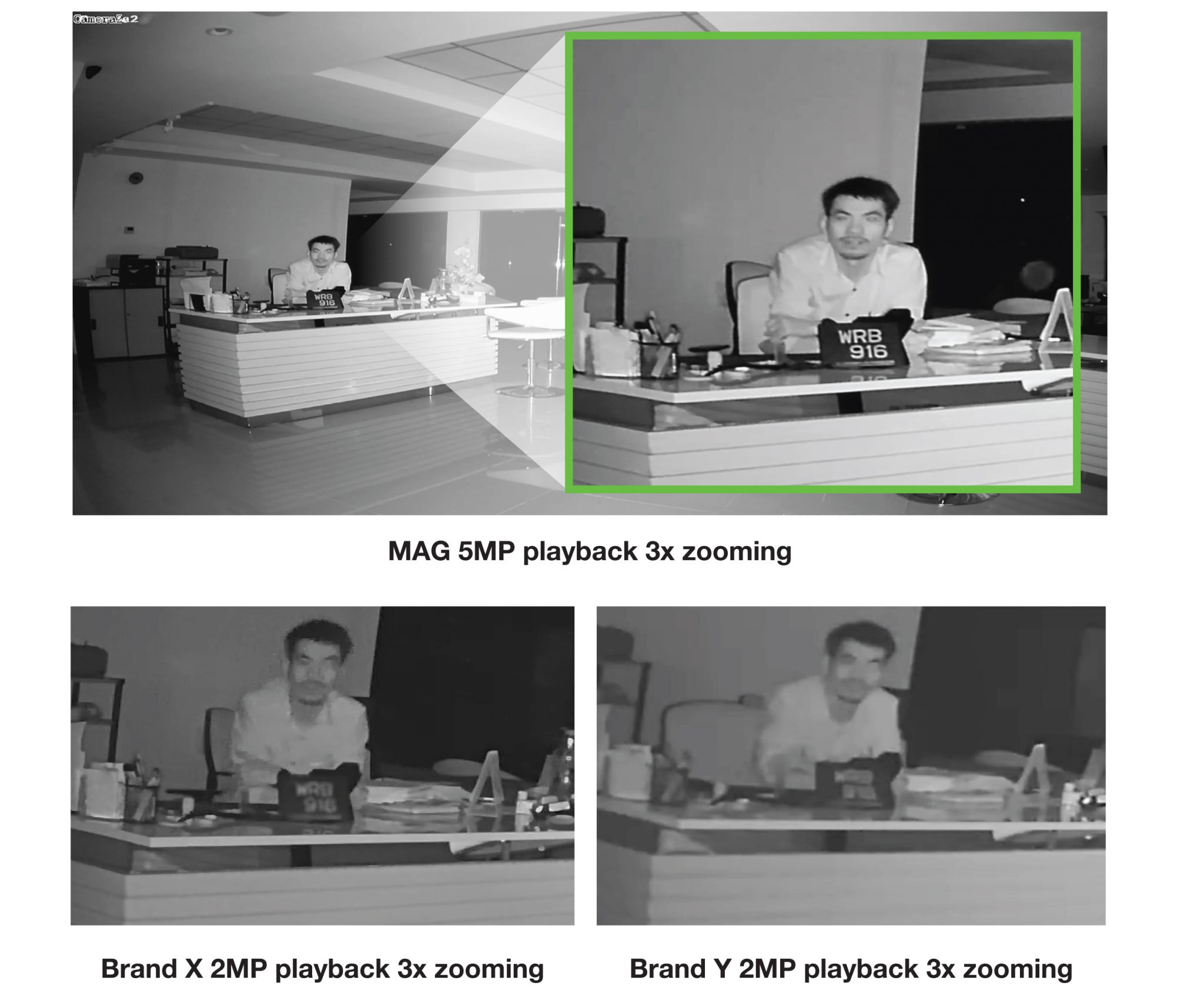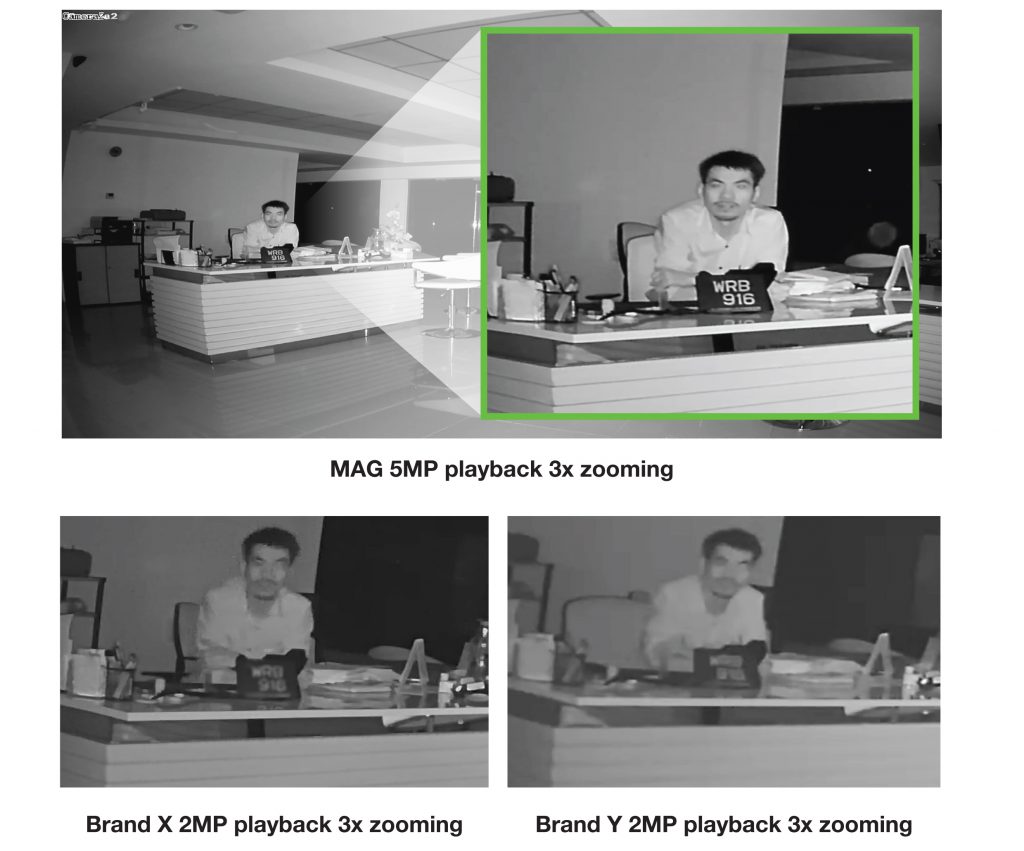 Thanks to the super clear images, the MAG 5MP CCTV cameras fear nothing about the distance challenge for their image quality.
Some of you could mistakenly install the CCTV cameras in high positions in order to cover a larger monitoring area. But finally end up with useless blurry view.
With MAG 5MP CCTV cameras, you are free to place it on high positions, like the second floor level, to have it look down on the 150ft driveway or even the whole lack areas without any worry about the blurry resolution.
Higher megapixels allow you to zoom in for rich details, playback zooming allows you to see the far-away objects clearly without getting closer and compromising in image qualities.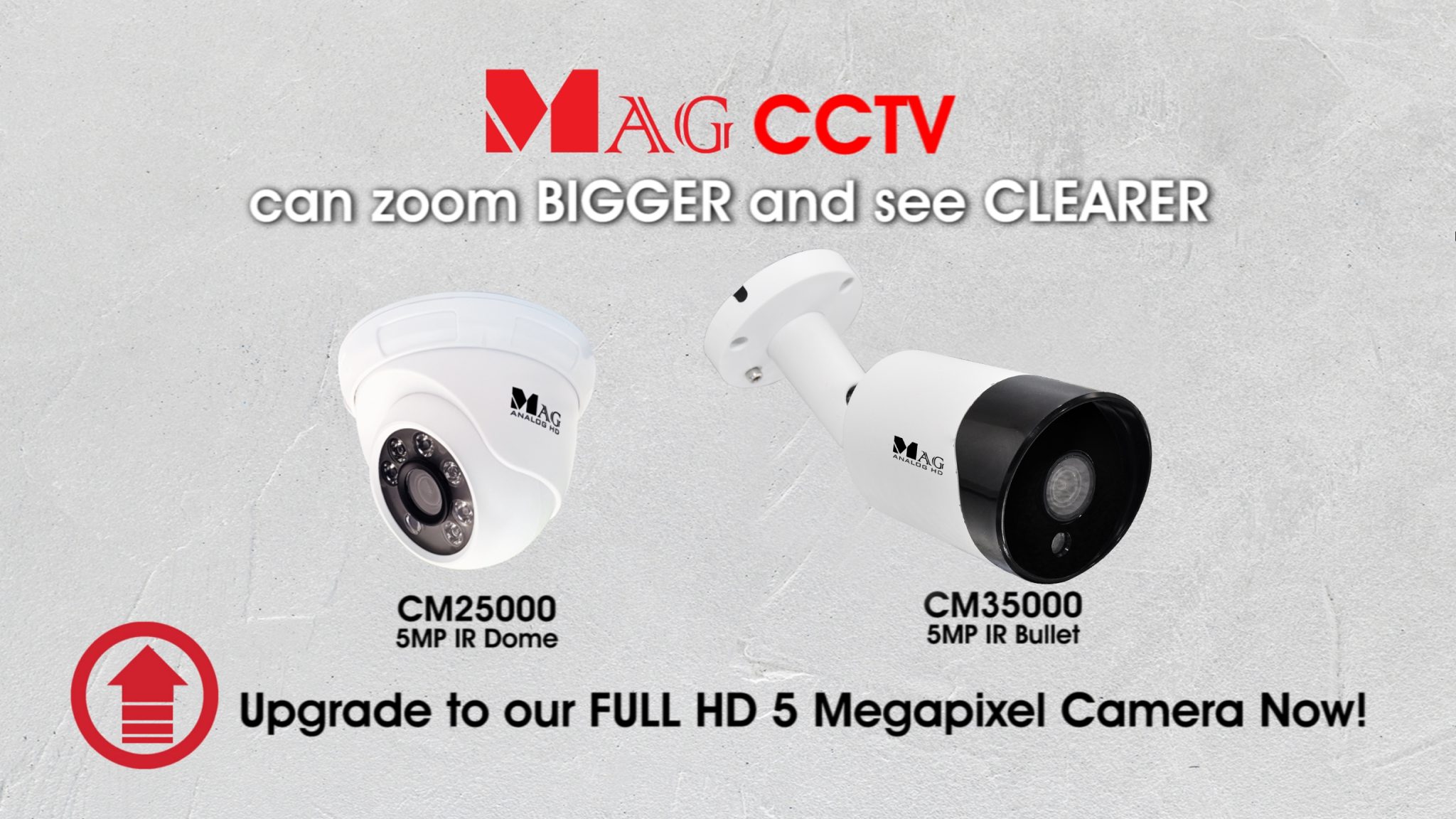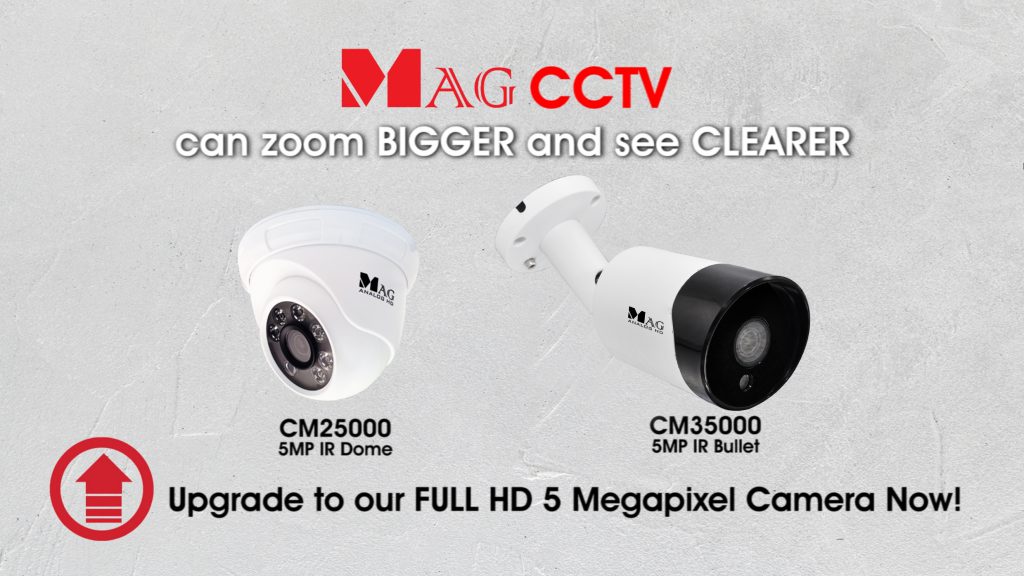 YOU CAN ONLY CATCH WHAT YOU CAN SEE!