Description
Imagine you rushing in the morning, walking into your office building with both hands full. You can't reach out the access card in your bag. Worst if you forgot to bring your access card. DX2 offers you the convenience of entering with just your face. No more flashing cards, scanning fingers or entering a PIN.
Looks good
The modern, compact and slim design looks cool beside your door to impress your guest.
More secure
What if your access card is being cloned? Face recognition is based on the unique biometric of each person's face and therefore cannot be cloned. In addition, the DX2 dual lens can verify a real person's face and reject a fake printed photo.
How does face recognition door access control works?
You just need to scan yours on the face recognition reader installed beside the door. The electromagnetic lock will only release the door if the scanned face matches the enrolled face in the reader. Otherwise, FR330 will not open the door or show an error notification.
Just wave your hand on the touchless button without physically touching it to exit. This provides the convenience of hands-free access and prevents virus spread on the touch surface.  You can manage multiple readers and report over the TCPIP network using MagEtegra ME-ACS software.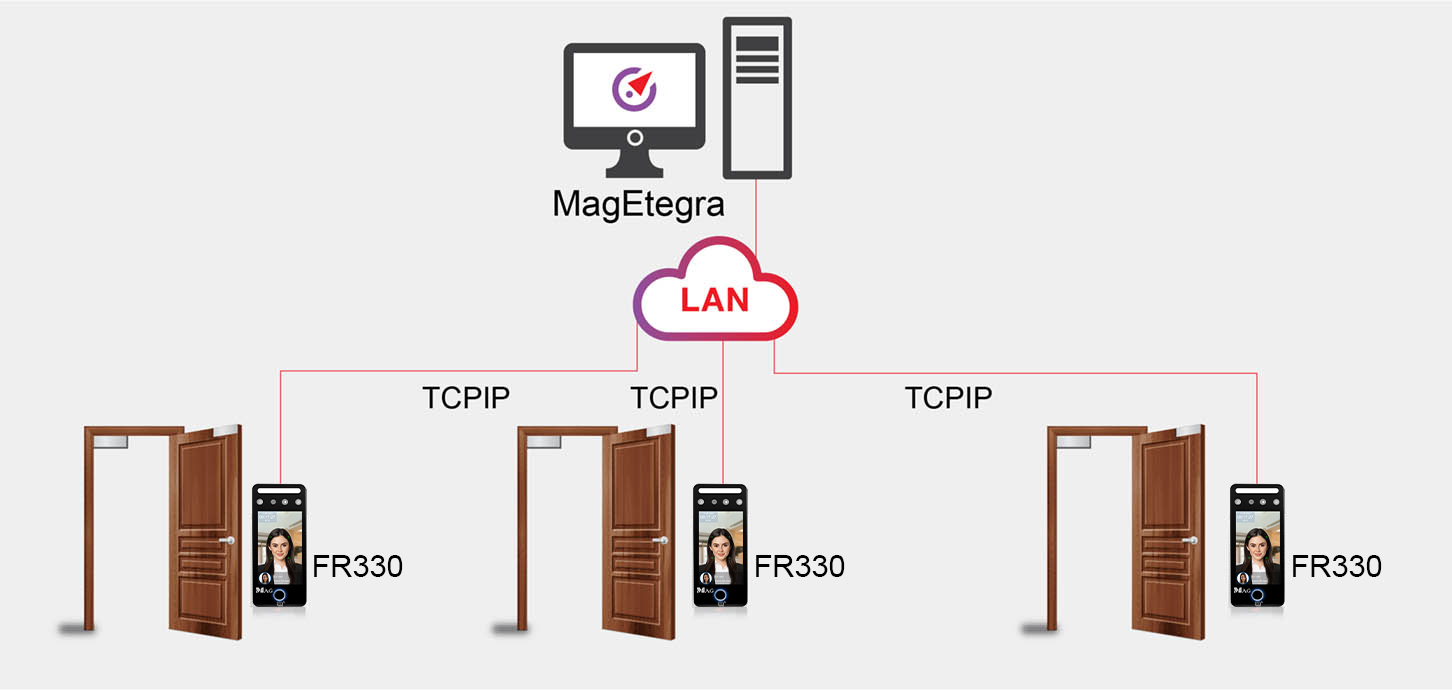 Fast & easy enrollment
It would be a big hassle capturing your face photo again and again at every reader during registration without good enrollment software. For our readers, just take your photo from a webcam once and then leave the rest to the MagEtegra ME-ACS software where it allows you to transfer and delete face templates across multiple readers with just a few clicks.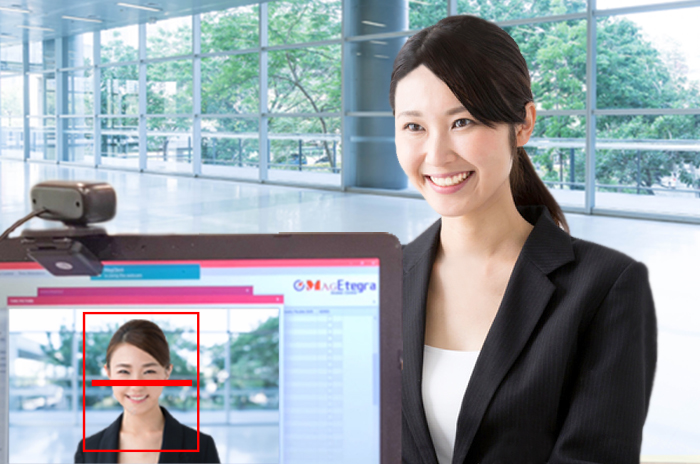 No need to stop
Our AADR technology can read your face despite you are moving. So you do not need to a standstill in front of the reader. You can just walk past and straight open the door seamlessly.
See it to know it
DX2 can support picture capturing using the MAG CCTV system as additional visual evidence for critical security location.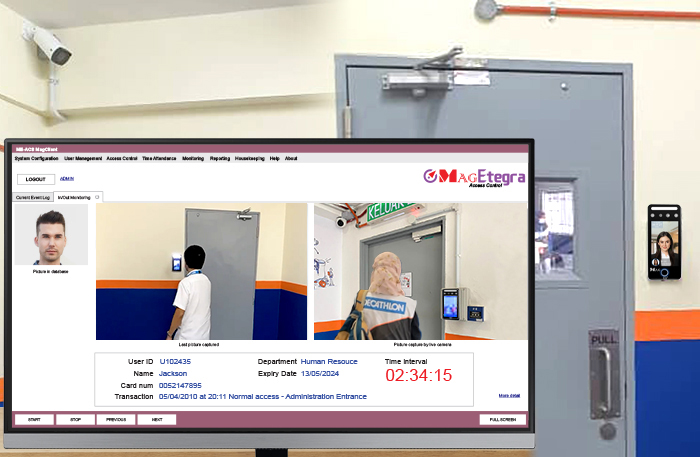 Do not pay extra for features that you don't need
We have 4 versions to cater to the need of different types of usage. The simplified free Lite version of ME-ACS software is perfect for small offices. The standard version is enough for a mid-size office. The Pro-Basic version is good for mid-big size offices or factories. The Pro-Advance version will be powerful enough to manage the entire building.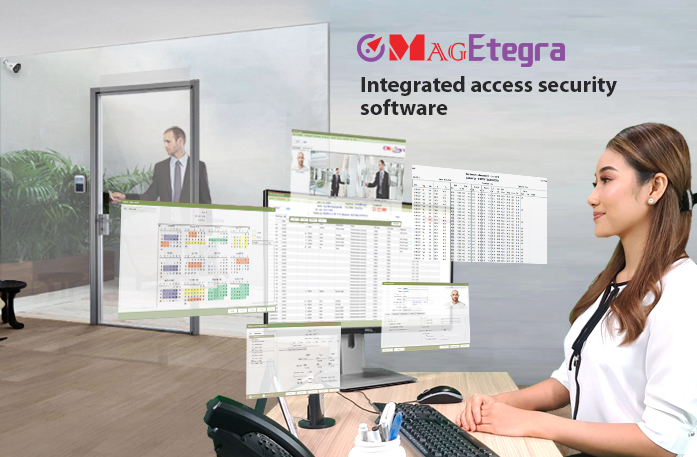 Minimum IT knowledge
You can easily control who can enter where at what time using what method at your fingertips with our user-friendlier role-based access control. You don't need to be an IT expert. Click here to find out how easy it is.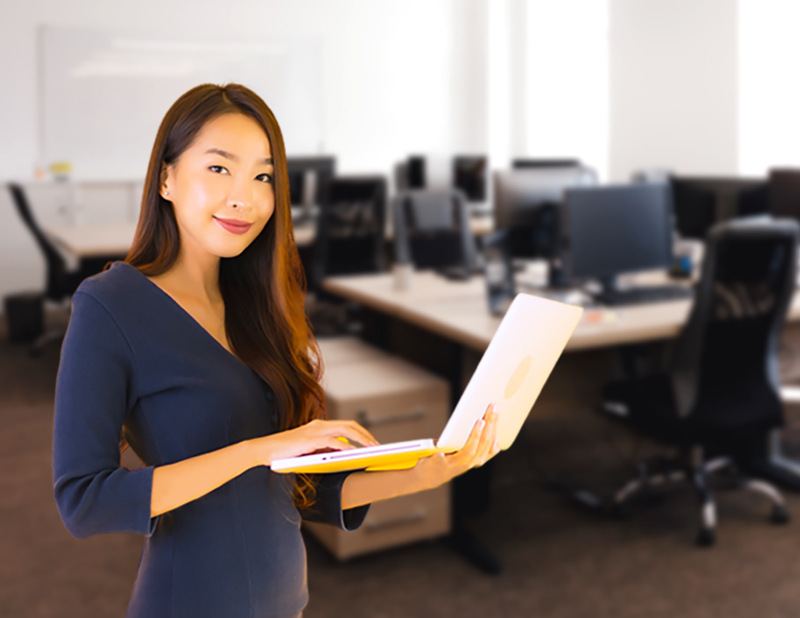 Flexible time attendance
ME-ACS support weekly, yearly, flexible and free shift to help you cater to a different type of working hours within the same organization. A salesperson might use free shifts that allow flexible clock in and out time. A production worker might use a yearly shift that allows different working hours on different weeks depending on the shift rotation.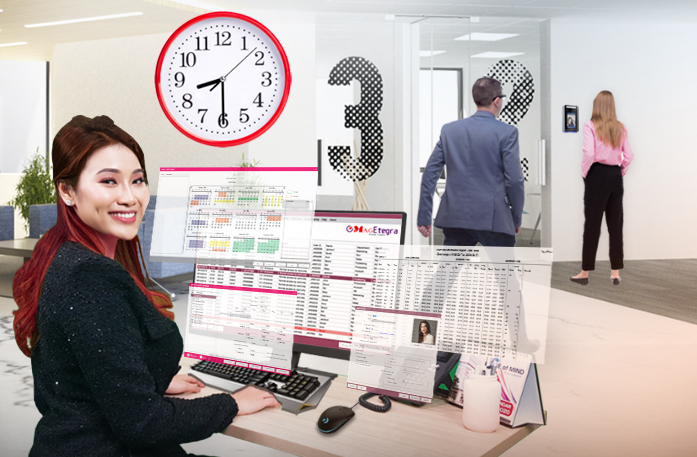 How about the visitor?
How do you know if a visitor has previously done something bad at your office or building? Our ME-VMS software can help you manage your visitor and prompt blacklist person immediately. All visitor identity is verified by their MyKad so that you always know who is inside your building.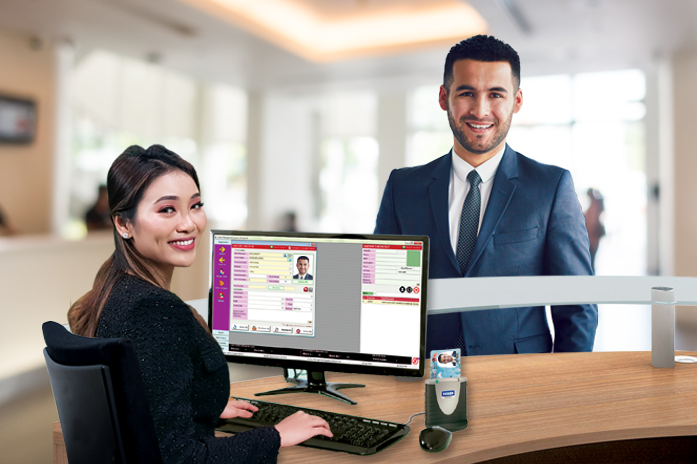 Up and running most of the time
Prolonged downtime will allow intruders to exploit the momentary security loophole. MAG authorized dealers can leverage the wealth of experience in our support team, online knowledge base, warranty service and good spare parts availability for repairing to ensure any technical issue can be resolved faster.
Site Implementation:

Ordering info:
| | |
| --- | --- |
| Quantity | Equipment |
| 1pcs | MAG FR330 face recognition reader |
| 1pcs | NVS1230P 12V, 3A power supply with backup battery |
| 1pcs | MAG EM lock 600lbs |
| 1pcs | MAG TB01 touchless exit button |