Description
How does elevator access control system work?
Users get into elevator and flash the card to the reader installed beside the floor buttons. The user is only allowed to select the floor that is authorized for his access. Building manager will be able to control, monitor and generate access log daily, monthly and yearly report from PC.
What is the benefit of lift access control system?
Control vandalism activity by unauthorized visitor
Support "One-Card-Total" integration with door access and parking system
Significantly eliminate robbery or hostile intrusion
Tenant will feel safer & have more privacy
Ordering info: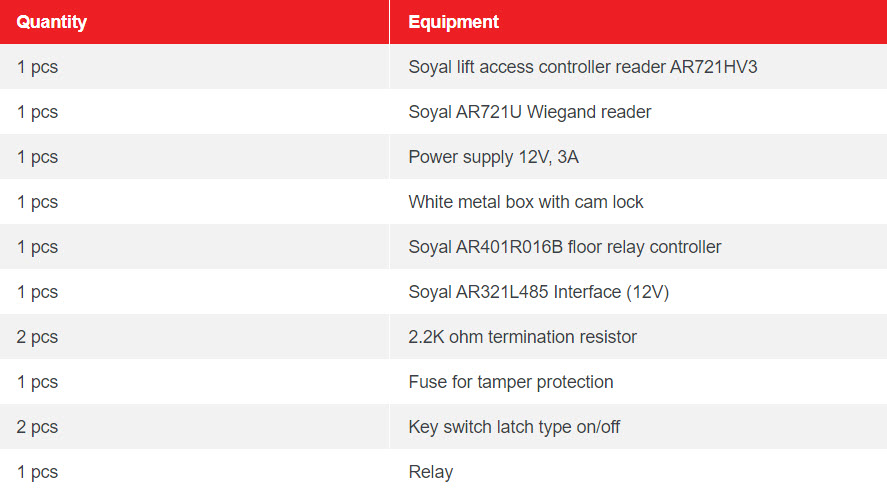 Optional accessories to add on:
Add AR727CM to link multiple EV packages to PC via TCPIP LAN network
Add AR401R016 floor relay controller to support additional 16 floors