There are many tripod turnstile in the market that claim they are the same as MAG. They might look the same but they are NOT really the same thing. Many customers have requested us to publish correct methods to ensure the tripod turnstile that they paid is truly authentic MAG tripod turnstile. This is to avoid customer paid for a MAG tripod turnstile but received other product.
Following are 7 points to check if your MAG tripod turnstile is original?
1. Check for anti-reverse function.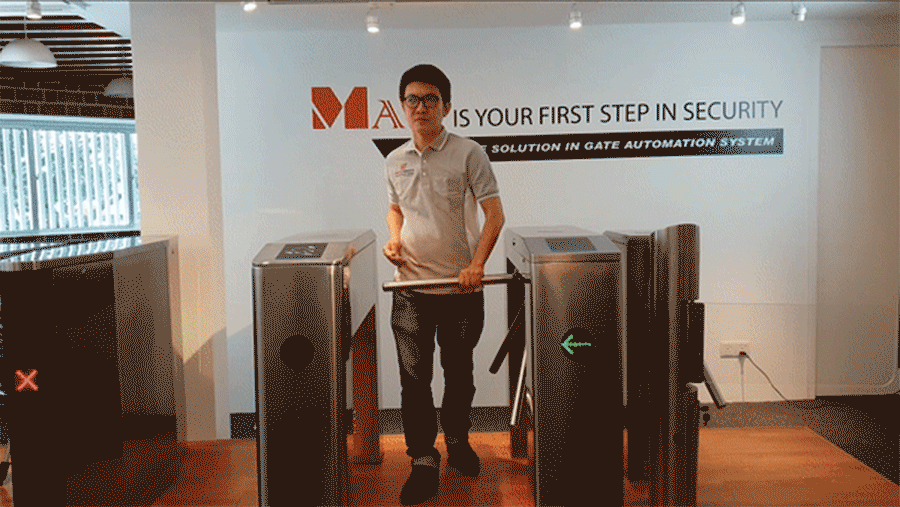 2. Check gear thickness.
MAG uses thicker gear to support more heavy duty traffic flow.

3. Check type of sensor.
MAG uses bigger metal proximity to ensure better performance during high traffic.

4. Check solenoid size.
MAG uses bigger heavy duty solenoid to ensure our turnstile can last longer.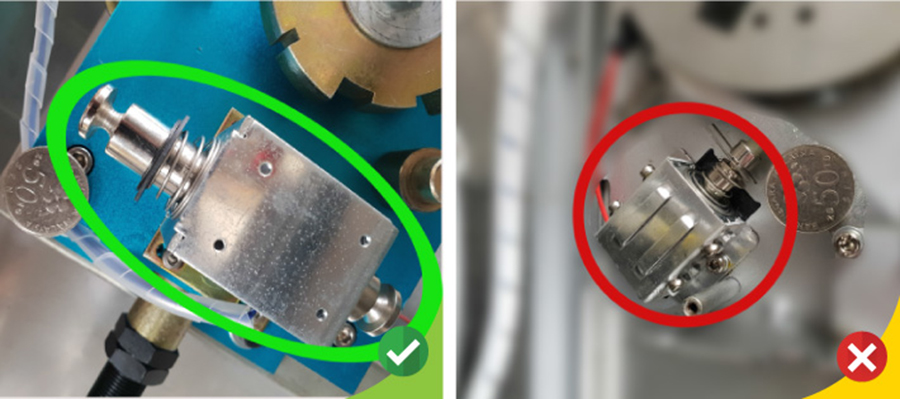 5. Check for any loud sound while pushing hard.
MAG technology achieve this slowed down rotation without using any expensives motor.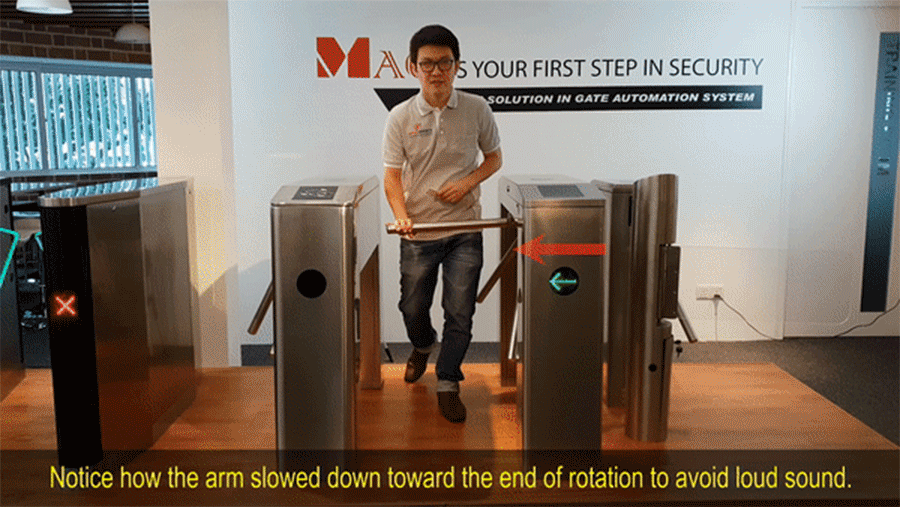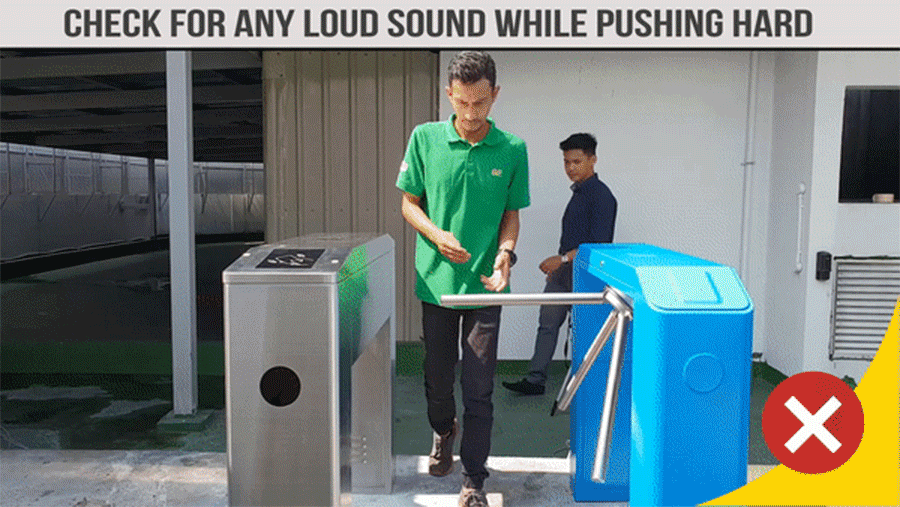 6. Check for sharp edges.
MAG detailed workmanship ensure no sharp edges at exposed area to avoid injury.

7. Check if there is any mounting panel for extra devices.
MAG provide removable mounting panel to easily install any access controller or embedded pc.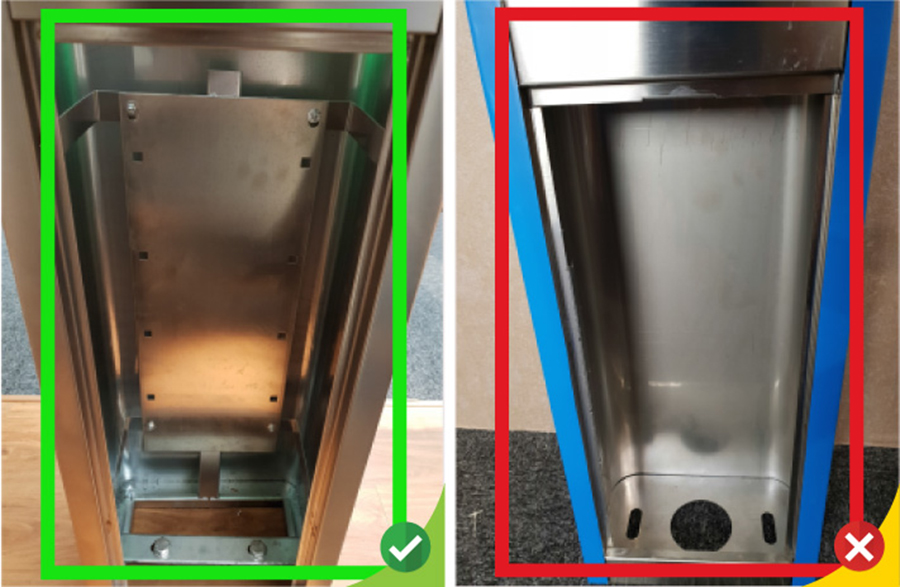 All these look-a-like turnstile in the market does not come from us. MAG does NOT provide warranty or guarantee that these turnstile are the same good quality and reliability as MAG products. Please insist to purchase original MAG tripod turnstile gate to ensure you get the benefit from our latest automation technology.

There are many low cost or no brand turnstile in the market requires spare part to be ordered on demand from overseas that will sometime take 2 to 3 months. Availability of spare part and local service support is a very important factor to consider when choosing your turnstile. MAG offer full spare part and repairing service locally to ensure your barrier gate is up and running in shortest time possible.
Ultimately, MAG TTS351L and TTS311 design effectively enhanced the turnstile performance to work LONGER, HARDER and LOWER maintenance cost at affordable price with good spare parts support.
MAG is your wise choice for pedestrian tripod turnstile.