Description
Choosing a good access reader that looks nice will enhance your visitor's first impression of your company while keeping all your staff safe inside. AR331HS Silverblack's modern contemporary design easily alleviates the stylish perception of your door entrance. The reader looks more elegant without a numeric keypad.
Weatherproof
You can install AR331HS outdoor. The rubber seal around the reader is protecting the reader up to IP56.
More secure
Built-in tamper-proof function to alert you on software if someone removed or vandalize the reader. The alarm function will alert you with an external buzzer if the door is not fully closed or someone opens the door by force without flashing a valid card. AR331HS uses a patented anti-vibration relay design that prevents intruders to open your door by just knocking hard onto the reader.
Flexible connection to suit you
To make it simpler, you can loop multiple AR331HS readers to the USB port of the PC using AR321CM (RS485-USB converter) in a small office or guardhouse setup. In a bigger office environment, you can loop multiple AR331HT readers to the Local Area Network using AR727CM (RS485-TCPIP converter). Which one you like, USB or network?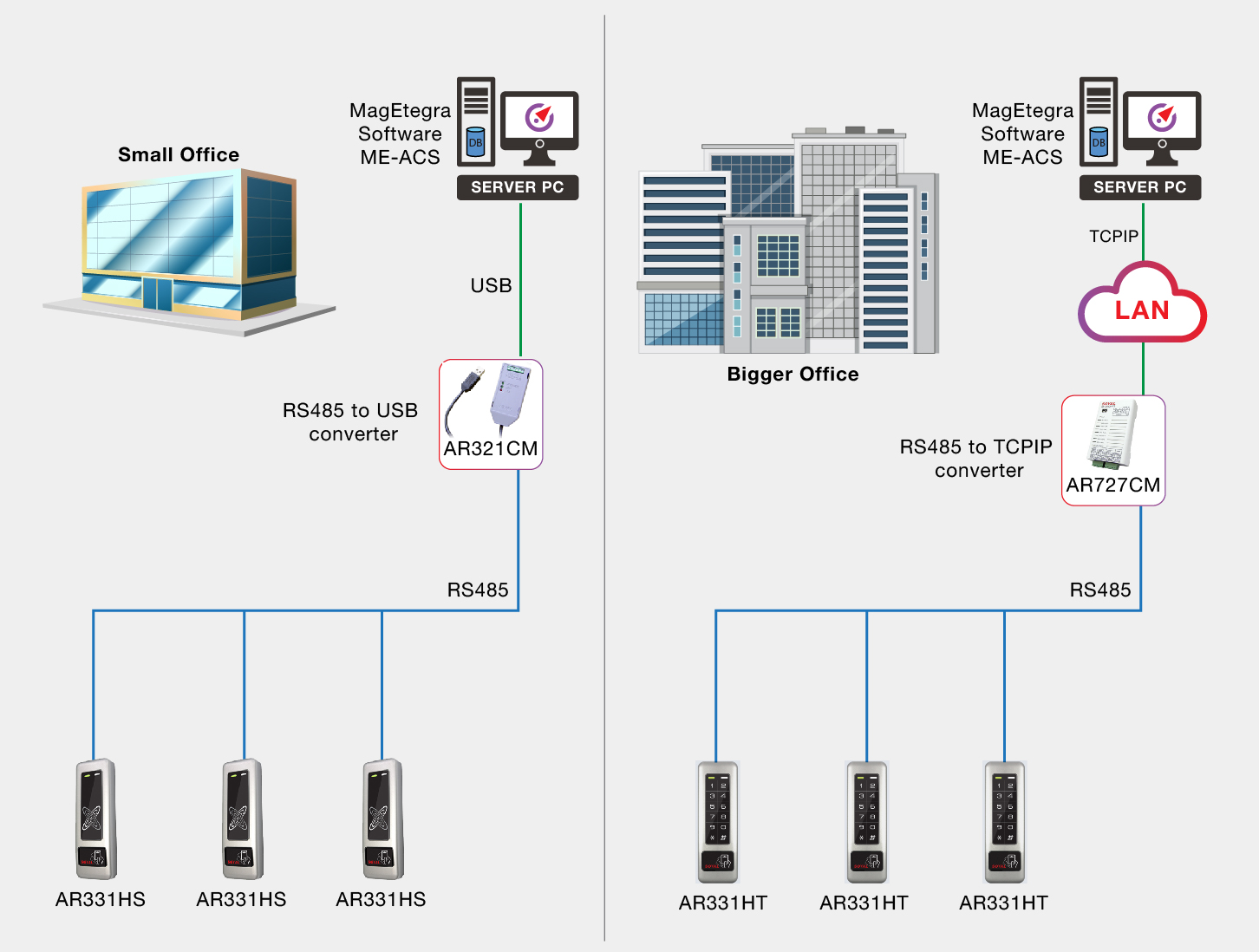 Save money on wiring
AR331HS supports RS485 data connection. An example of the RS485 looping method benefit is that you only need 1 wire to loop all 10 readers instead of having 10 separate wires back to the PC, Local Area Network or multi-door controller. The more readers you have, the more saving you will get. The RS485's 9600 baud rate is more than enough to support the simple data transmission of each reader.
Only pay for what you need
When the office is still small, multiple individual AR331HS can be looped together to achieve lower cost solution up to 3000 users. As the business grows, you just need to add an AR716E multi-door controller at a later stage to upgrade to 16,000 users and global anti-pass back.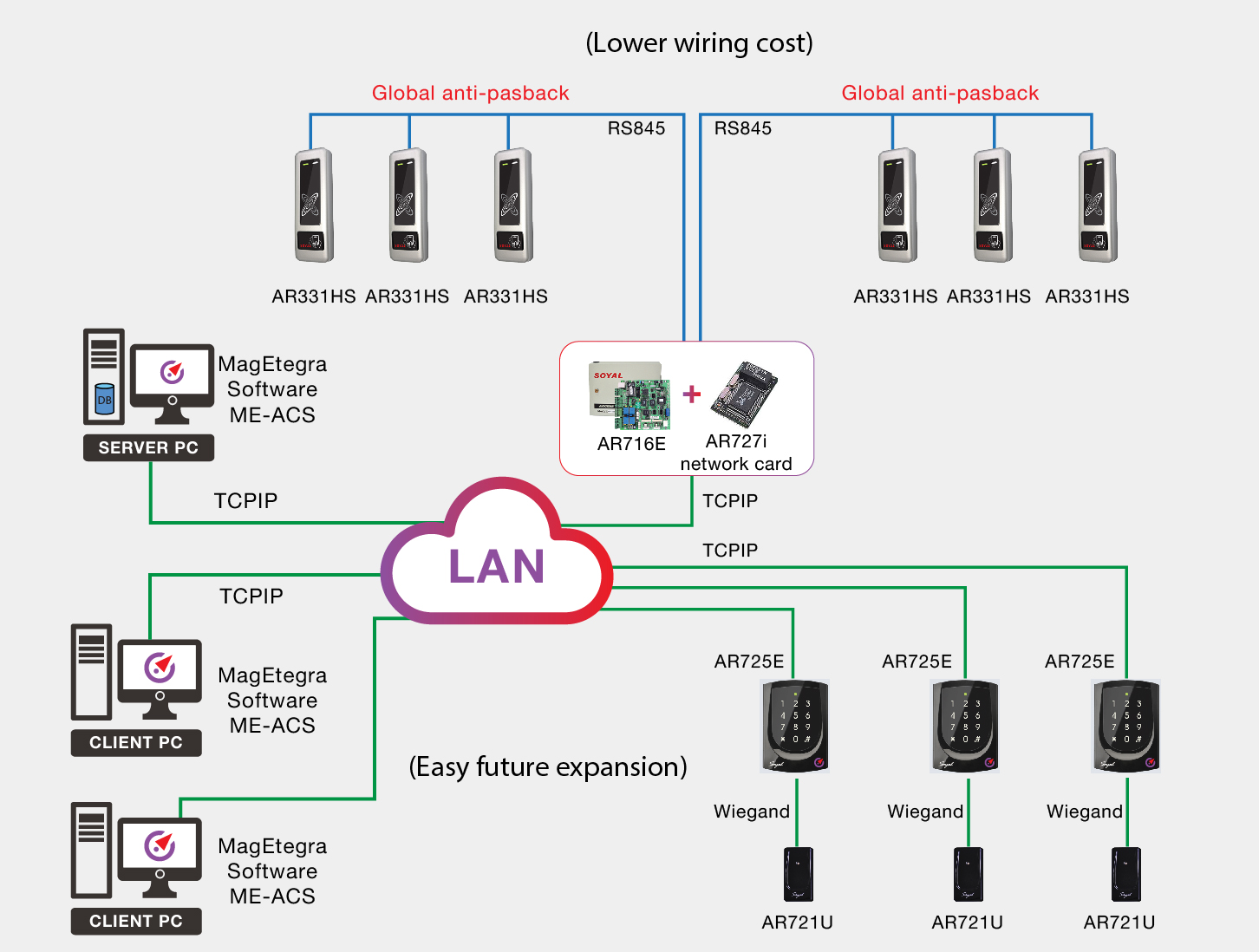 If you are unable to trace existing RS485 loop wiring to add more AR331HS, you can also add AR725E to the nearest network point and still use back the same software. There is no need to replace all existing AR331HS readers so that you can save money as you expand the system to support your growing business.
Never lose your data
In the event of a network breakdown, an all-access event will be automatically stored inside the reader's memory for up to 1500 transactions. All data will be uploaded back to the multi-door controller or software upon resuming network connection.
Advance security made simpler
MagEtegra software suite consists of ME-ACS and ME-VMS to manage tenants and visitors respectively for door access, parking access, lift access and time attendance. The simplified free Lite version of ME-ACS software is perfect for small offices. The Standard and Pro-Basic version is good for mid-big size offices or factories. The Pro-Advance version will be powerful enough to manage the entire building.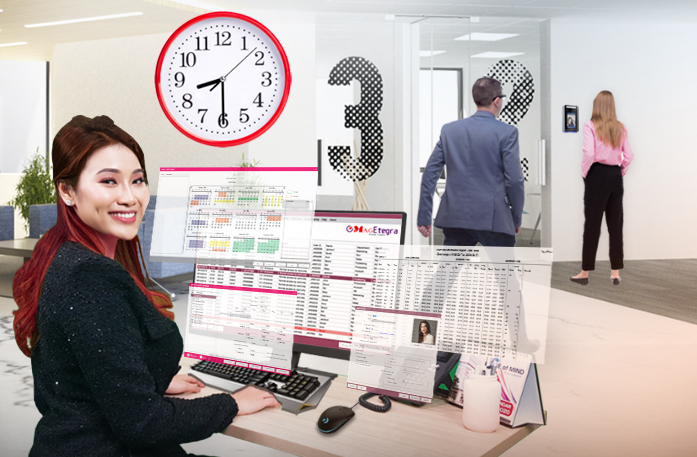 Up and running most of the time
Prolonged downtime will give an opportunity for an intruder to exploit the momentary security loophole. MAG authorized dealers can leverage the wealth of experience in our support team, online knowledge base, warranty service and good spare parts availability for repairing to ensure any technical issue can be resolved faster.
How to maximize your benefit from the SOYAL system?
We complement the SOYAL access control system with MAG gates, MAG CCTV and MagEtegra security software to extend SOYAL functionality to the next level and back it up with faster technical support from us as a single supplier through our authorized dealers. This saves you the hassle and unnecessary delay time of contacting the different supplier for troubleshooting.
Start enjoying the enhanced modern look of your entrance door while staying safe inside today. Click here to contact us now for more info.
If you are not ready to buy now, click here to learn about the 4 common problems of door access control system to help you mak a wise choice.
Site Implementation:

Specification: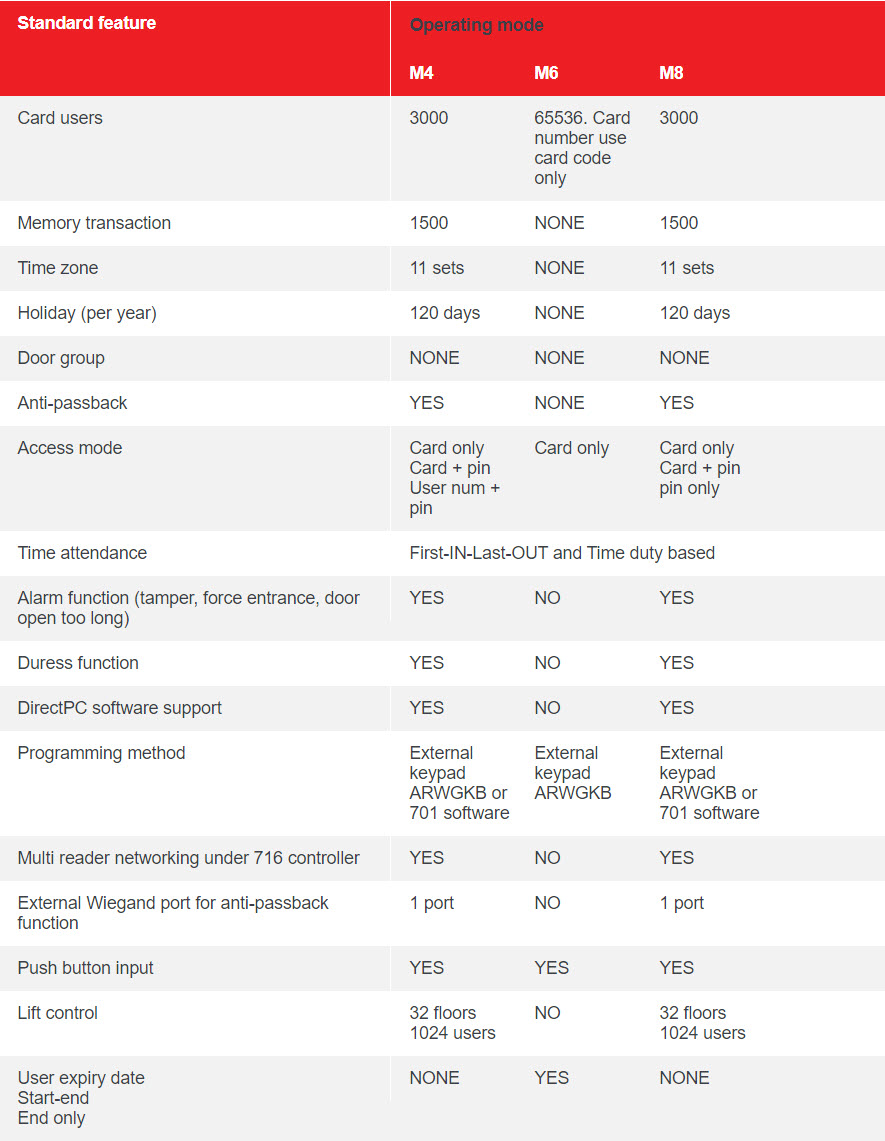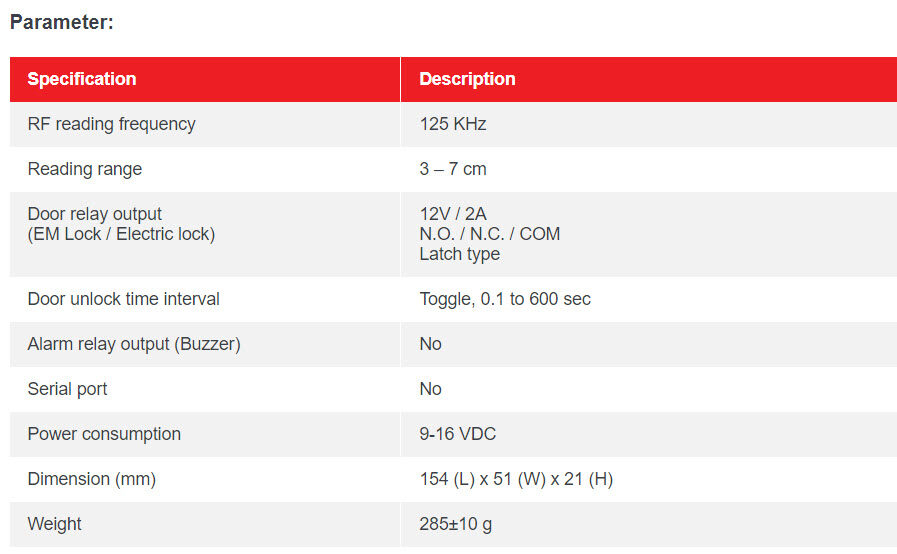 Ordering info:

Click here to choose the door access solution that lower the reader price when purchased as a package.